This is the official guild which fetures gaia band Beneath Decay, Guitar iMorbid Angel, Lead Singer X D E Z Z I X (changed her name to iJackal), Drums Dragonkidlvlx, any one can join this guild make remember who the Band Members are. if you join this guild and say your "part of the band" you will get baned from the guild if we find out. you are only fans and supporters of Beneath Decay not part of thr band.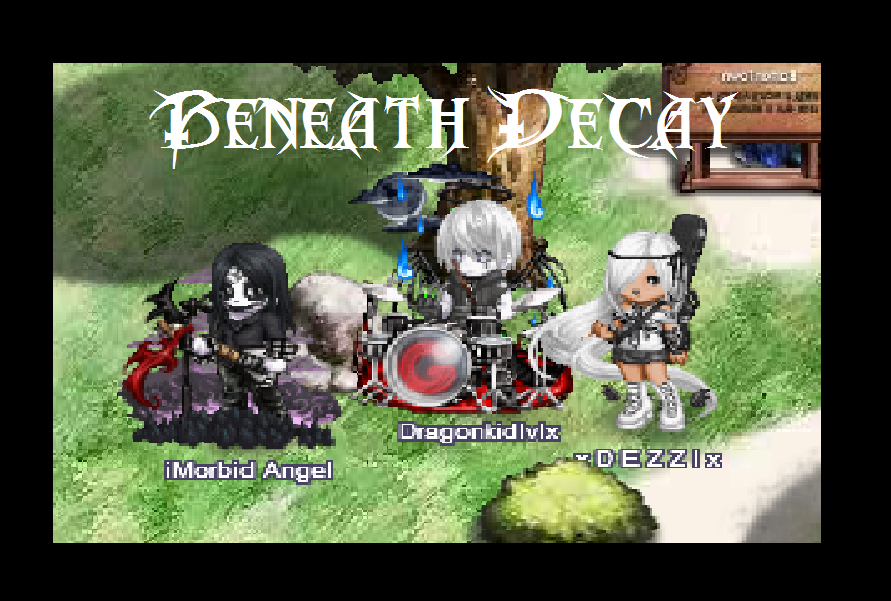 this is us.
we will demolish any other band on gaia!
we will be number 1!
do not under estimate us or you will suffer!!
muahahahahahaha!
Death To All who Despise us.