Hello and welcome! Our guild is full of friendly nice people who really enjoy chatting and making friends. The guild is a diverse community with members 18 to 80. Having people from different cultures and interests makes us unique, and together we are an all-around active fun guild.
This is a guild for Gaians 18 years old and older.
You

must

be at least 18 to join this guild.
Please copy and paste this form into your join request.
**Fields with an asterisk are required.

**Age ::
How did you hear about the guild? If from a friend, who is the friend? ::
**Why would you like to join our guild? ::
Please do not donate to the Guild, there is no way to take it out and use it for contest for it can only be used for purchasing forums and announcements.
We do not need any help at this time for donations to the guild mule. Thank you! biggrin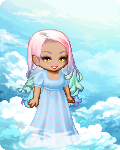 banner designed by: Legion of Oreos ::

Artismical Art Shop


Please Do Not use the donation option on the bottom of this page.
Gaia only allows us to use the gold donated on this page to create new sub-forums.
We

cannot

use it for contests, raffles, gifts, etc.