「AMNESIA LATER」スペシャル 更新! - オトメイト
Amnesia (アムネシア Amuneshia?) is a Japanese visual novel series by Idea Factory. It was first released on August 2011 for PlayStation Portable, and then a sequel (called 'fan-disk' in Japan) "Amnesia Later" was released on March 2012. Another sequel titled "Amnesia Crowd" will be released on 2013. The series is well received in Japan, so it has a lot of related merchandise released, such as Drama CDs, Character music CDs, books, etc. An anime television series has been produced for 2013 by Brain Base.
This Guild is for Amnesia Later Cosplayers. It is not a Roleplay Guild.

Positions Filled
Heroine
H E R 0 l N E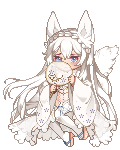 Shin
5 H l N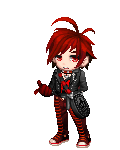 Ikki
Vacant
Toma
Vacant
Kent
Vacant
Ukyo
Vacant
Orion
Vacant
Sawa
Vacant
Mine
Vacant
Rika
Vacant
Waka
Vacant
Official Website:
http://www.otomate.jp/amnesia_later/