Results for Heartlesswithaheart's Post History
Reply Results (500)
Replies
Forum
Topic Created
Reply Date
what are good games to play for black history month?
35
Gaming Discussion
1/31/14 3:31am
Da Bronx
1/30/14 1:06am
Heartlesswitha...
DmC: Devil May Cry
80
Gaming Discussion
2/9/14 4:46pm
Raven Prime

Wow, people talking about Devil may Cry: Devil May Cry without bashing it? I must be in some bizzaro universe.

Read Reply

1/30/14 12:57am
Heartlesswitha...
Preordering sucks
16
Gaming Discussion
1/28/14 4:35am
Melancholy_Of_...

Never had any issues with pre-orders. Since I always got them from Amazon, there hasn't been any issue at all. Especially considering Amazon tends to have shipments arrive in 1-2 days regardless of what I chose for shipping speed, but that's another story.

Read Reply

1/27/14 11:59pm
Heartlesswitha...
What platform do you play on the most? [Poll Overwritten]
76
Gaming Discussion
2/5/14 3:12am
Hellranium

Wow, people are behaving themselves. I'm impressed. I primarily play handheld games, but I do play consoles games every now and then. PC games as well, but those are a lot rarer due to me not liking PC controls at all.

Read Reply

1/27/14 11:50pm
Heartlesswitha...
Do you get bored of playing video games?
27
Gaming Discussion
1/26/14 7:04pm
Van Gun X Sword
1/26/14 6:39am
Heartlesswitha...
Gaming relapse.
12
Gaming Discussion
1/26/14 9:43pm
eccentric hanji

Well, considering the last MMO I was interested in was RunEscape and really didn't want to go back, I just made it so that my browser doesn't load the site correctly. Couldn't tell you how I did it, though. Can't remember. If I ever get the urge to go back, well, too bad.

Read Reply

1/26/14 4:36am
Heartlesswitha...
PLAYSTATION 4 OR XBOX ONE?
125
Gaming Discussion
2/2/14 10:24am
eDDy EnErGeTiK

Neither. That said, if you have so much money that you can't do anything else with it other than buy one of the two, get the PlayStation 4. Chances are that Microsoft is going to re-introduce the DRM on the Xboned and make it Dreamcast.

Read Reply

1/26/14 1:29am
Heartlesswitha...
New Trailer for 3DS: Conception 2 Discussion
18
Gaming Discussion
2/21/14 11:33am
BelugaBeth

I don't see a problem with this game (and am looking forward to it), but I can barely see how you'd be turned off by it.

Read Reply

1/26/14 1:13am
Heartlesswitha...
i want to make a dating site for gamers
42
Recycle Bin
1/26/14 3:55am
Mecha Soviet Titties

If you make it, good luck. You'll need plenty of it.

Read Reply

1/26/14 1:07am
Heartlesswitha...
my bf spent $5 on hot sauce for me XD did not expect this
66
Chatterbox
1/23/14 5:11am
NOT_a_sexual_u...

Wow, for $5? I'd buy it as well. Though only one set.

Read Reply

1/23/14 1:05am
Heartlesswitha...
Who do you think is better?
28
Chatterbox
1/24/14 2:33am
kidache
1/23/14 1:04am
Heartlesswitha...
What if Hell is just a place where they party for eternity?
22
Chatterbox
1/23/14 3:22am
Christina056

For all we know, it may be. But the food is old and stale, the alcohol doesn't do anything but taste bad, the music is terrible, everyone is a hipster, and you can't leave. Your phone is also dead and everyone is already using all the outlets.

Read Reply

1/23/14 12:52am
Heartlesswitha...
Girls Bend Over and Guys Spank Them [A Hangout Thread]
4,469,404
Chatterbox
4/18/14 6:50pm
BendOverAndSpa...
1/12/14 3:48am
Heartlesswitha...

Created by
Da Bronx

Created by
Heartlesswithaheart

Created by
Raven Prime

Created by
Melancholy_Of_Toxic

Created by
Hellranium

Created by
Van Gun X Sword

Created by
eccentric hanji

Created by
Channel_0range

Created by
eDDy EnErGeTiK

Created by
BelugaBeth

Created by
Mecha Soviet Titties

Created by
NOT_a_sexual_username

Created by
kidache

Created by
Christina056

Created by
_Wazzzuuuup_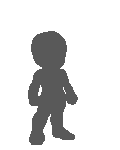 Created by
BendOverAndSpank