5Nope6Nope7Nope8
(?)Community Member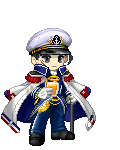 Posted: Mon, 25 Dec 2006 19:34:40 +0000
T-demon aka Kuma
Hitsuji_Kuroi
T-demon aka Kuma
Hitsuji_Kuroi
T-demon aka Kuma
Hitsuji_Kuroi

"True. Well, I think the good outnumber the bad. The bad apples tend to just be like 'Look, I'm in the GIB, you're not...', to which I usually reply: 'So? You're a basic agent, a grunt... I'm third-in-command in my organization, so how now, brown cow?' Not that I'm insulting GIB, that is..."
+-- It's true, the grunts tend to feel superior then the high agents of other organizations. Not that I am one to talk, being head of the language department and still feeling less than most of the grunts. -.-'' I think that had alot to do with how I am failing with getting the blueprints decoded.--+
"I only know the comman theories. A Stargate-like portal, kidnapping Santa near Barton Cliffs... well, the kidnapping has been confirmed, however, the location hasn't been."
+-- I have figured out who did the kidnapping. You remember how Santa was near two Gaians in the blue prints? Well, when 08 and 07 came back, 07 said that he had been disguised as a gaian along with 08. That means they went on the kidnapping mission.--+
"So 07 isn't as good as he seems? Hmmm, interesting information. WHat Gambino said worries me, about Mother, in actuality, planning to rule Gaia. The supremacist attitude of some Zurg has bugged me for awhile, but I've ignored it, ecspecially from 06. However, if Mother moves to take over, GMI will fight back. I trust the GIB will, as well."
+-- We're having some issues with that. The first issue is 07 and 08, alot of us, including myself, believe that they wanted to bring joy to their home planet so they wanted to study Santa, not hurt him. Others believe it was in fact a purposful violent attack.

The other issue is Gambino. Many of the Agents are vetrans from the Gambino Von Helson war. Some already hate Gambino, but others are loyal to him. I myself, hae also been having mixed emotions from my old leader. I want to stay loyal to him, but that would mean renouncing my job in the GIB. I can't stay nuetral and side with him. It's difficult.

The last real issue is what we will do if mother tries to take over. Will we finally take arms and attack? Is mother trying to do this for our own good. It's hard to say.--+
"Sounds like you have a lot on your plate. First off, if the Zurg wanted to study Santa peacefully, wouldn't it have been easier to ask?
Secondly, that war was before my time, so I have no real loyalty to Gambino. He seems a bit arrogant and obnoxious, but I think he wants what's best for Gaia, as long as it's good for him.
Thirdly, total neutrality is the only smart thing, in my opinion, for now. If war comes, then we should all start taking sides. The "serious" organizations, I mean. Many smaller, more violent ones have already tried to attack the Zurg.
Finally, whether Mother believes it's for our own good or not, if she, and the other Zurg, try to assume control of Gaia, it would be a rather fascist manuever, and thus, an inhibitation to our freedom.
Oh, and Merry Christmas, or whatever holiday you celebrate.