WideEyed
(?)Community Member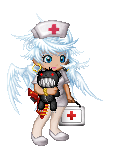 Posted: Sat, 18 Feb 2012 16:51:02 +0000
***EDIT***
I figured it was about time I updated the OP on this to reflect the fact that we have heard from both [JK] and Swarf since it was written, and they both have said that zOMG! will not be being taken down.
While it is true that we've been put into "Maintenance Mode", and that means that there will be no new content, no Events and no new glitch repairs, the Servers will continue to be cycled and the game kept up and running. They even held out the faintest glimmer of hope that, when things settle with their new properties, they might be allowed to come back to work on zOMG!, so it's not as bad as it first appeared.
So if you decide to read the rest of this Topic, keep in mind that it was written when the news was still fresh and we hadn't yet heard from Swarf and [JK].

Well, seeing as I just read
Environmental Unity's Topic
in the GCD about half an hour ago, the news is still pretty fresh and I haven't yet really managed to sort it out.
Needless to say, I came straight to the z!F to not only get greater detail, but to see how my fellow zOMGaians were taking the news, and through them, gain a better understanding of exactly what this all means for zOMG!
Imagine my surprise to find almost nothing! No outrage, no empassioned debate, no analysis. Just the odd observance here and there.
Not to be overly dramatic about it, but for me personally, reading the news had an actual physical impact that I felt in my chest.
The same sort of thing that I feel when I'm struck with sudden and unexpectedly bad news about someone I know and care about, and I'm surprised to find the z!F so still and calm.
Is it possible that people just haven't heard the news yet, or that people have resigned themselves to zOMG!'s ineveitable demise?
Or perhaps it's that the passionate zOMG! Community is simply too shocked and hurt to discuss it yet.
I don't know.
All I know is that, the way I see it, this is the end of zOMG!
Sure it'll stay up and running for a while, but inevitably, what resources it has now will be directed elsewhere, the game will be neglected and ultimately, be seen as requiring more than it is worth to even maintain.
One day we'll get a Dev Notice that, like some other neglected and under utilized features on the site, zOMG! will have developed more issues than Gaia can rationalize repairing, the plug will be pulled, and zOMG! will die a sad and ignoble death, with only a few remaining stalwarts left to mourn it.
I think I might actually cry...
crying
.
zOMG! is what brought me to Gaia a little over two years ago, and despite it's limitations, glitches and seemingly never-ending dance upon the precipice, it has been what kept me here.
It's sly and sweet humour still appeals to me after countless hours spent roaming it's varied and lush environs, it's soundtrack as familiar to me now as the songs of my youth to which I still retreat when confronted by the discordance that is what popular music has become.
Sure there are other games out there.
But they're not zOMG!
Nothing else I've seen advertised has captured my imagination, and while pretty, I doubt that
"High Fantasy"
will prove any different.
After having spent the vast majority of my long (compared to the avergae Gaian's) life, eschewing gaming, I found something that fit me perfectly, and made me understand why gaming can be such an impactful element in people's lives.
zOMG!, is not just a game, it's a Community. One that, like any community, has it's good and it's bad, but unlike many communities, has a passionate, involved and devoted following, that would make any political leader drool with envy.
Ever since the beginning of the end, a little over a year ago, this Community has come together and worked tirelessly to save their game. To save their home.
They've organised drives, Events and letter writing campaigns, and spent, spent, spent, in order to prove zOMG!'s financial viability, and just when it seemed that their ardor and faith were to be rewarded, right in the midst of the annual Love-Fest that is the Gaia Anniversary, the rug is pulled out from underneath them.
I can't help but feel betrayed. That all of the time, money and love that I and others have directed at saving zOMG! has been callously ignored, and that, in some way, we were being used as a test demographic.
If a small batch of dedicated users could generate as much money as we did, just imagine how much more could be made if a similar game could be made available to the massive audience that facebook can offer.
I can see the rationale, but I suspect that the tall foreheads at Gaia HQ may be disappointed when they find that the average FB user has the attention span of a humming bird, and the loyalty of a Gaian Executive.
Anyways, a quick proof-reading of what I've written so far, shows that I am on the verge of building an insurmountable wall of text, so, as is my wont, I will leave my final thoughts on the matter in the form of a poem.
My thanks to any who get this far.
Eulogy for a Friend
The King is dead.
Long live the King.
Make free your Pets
And Salvage your Rings
Redeem your Orbs for a piece of Gold
Assaults on The Keep, for e'er withhold.
Fond dreams of new adventures, passed
Our noble friend has breathed his last.
So don your shroud, a sad dirge sing.
The King is dead.
Long Live the King.
Tom Hanks in You've Got Mail: "It's not personal. It's business."
Meg Ryan: "It was personal to me."