siskataya
(?)Community Member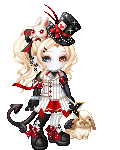 High-functioning Traveler
Posted: Thu, 08 Nov 2012 00:10:17 +0000
Hello zOMGers!
I wanted to post today to open a discussion with you all about the possibility of our working on some more bug fixes for zOMG! Before we start any such fixes, however, I wanted to hear from you all on this topic, and get a sense for which bugs you would most like to see fixed. As regular zOMG! players, you'd have the most insight into which issues are the most problematic for players.
Feel free to post your zOMG! bug fix suggestions in this thread by
Wednesday, November 14, 2012
. In order to make things easier for me to understand, I'd also request that you format your bug fix suggestion posts in the following format:
Quote:
*Username
* Describe the bug you want fixed - what exactly is going wrong.
* Please describe how this bug negatively impacts the zOMG! player experience or impacts your ability to enjoy/play the game.
* Let us know how long this bug has been affecting your game.
gaia_nitemareleft gaia_nitemareleft Posting Rules & Guidelines gaia_nitemareright gaia_nitemareright
Before we begin, there are a few things about this project that I do want to state up front so we are all on the same page:
Quote:
1) With the resources we will have available to work on these bug fixes for zOMG!, we most likely will not be able to complete all your bug fix suggestions at this time. I just wanted to be crystal clear about this upfront to avoid confusion and upset if we are unable to fix some of the issues suggested in this thread.
2) We'll try our best to fix as many bugs as possible, but we will prioritize the fix requests based on how many people the fix will impact, and how easy/difficult the issue is to fix. For example, if we can fix 10 bugs fairly easily that will benefit 10,000 users or we can fix one larger bug with difficulty which only affects 15 people, we will go with fixing the 10 fairly easy bugs.
3) I don't have an estimated time of completion on when you can expect the fixes to be made - I am not even going to hazard a guess on this! First I want your feedback, then we have to see what is feasible to do, etc. Consider this an ongoing project for now and I'll update you as I get more information.
4) Please make sure to have your bug fix suggestions posted in this thread by end of day (11:59 pm PST) on
Wednesday, November 14, 2012
. That is a week to think about what issues you want to see fixed! Suggestions posted AFTER this time will be put on a list for possible future bug fixes, but will not be included in this initial project.
5) As mentioned above, we need you to be very clear about the bug you think should be fixed. Make sure to include all relevant information in your post so we can easily try and identify the issue. Posts that contain vague or non-informative requests will not be considered.
6) This is an attempt to fix current bugs affecting zOMG! and player experience. This is
NOT
a thread to debate other zOMG! issues such as feature requests, dislike of the game being in maintenance mode, etc. Posts on these topics will be moderated as necessary. Please stick to the topic at hand
biggrin
7) You may post more than one suggestion for a bug fix you'd like to see, but please do not keep re-posting the same suggestion multiple times. This just makes it difficult for me to process all the requests.
8 ) We will add to these rules as needed, so please check back often for the most up-to-date info!
Hope this is all clear, and you are excited about this project! Looking forward to your feedback
biggrin
-Sisky