curtneko
(?)Community Member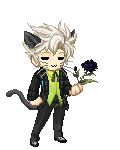 Posted: Wed, 10 Apr 2013 04:07:17 +0000
silent hart
curtneko
silent hart
curtneko
silent hart
But that isn't where my "crew with friends" was targeting, I was pointing that out to those who already have their resources.
you
were, but shannon's wording definitely made her post far more general as she could have easily said "kenny doesn't have to help" (which was my mindset when replying to you, considering you were replying to her...)
What?
xD
That might have been her intent, but I took it differently, and my response to it was as I explained already, curtneko.
Sorry, man, but even if you're trying to clarify for her, you can't expect me to already know this. That wasn't how I saw it, and sure as hell I wouldn't be the only one to feel that way.
if she wasn't talking about players in general she wouldn't have said "not everyone", nor was her post the only "general" one (as opposed to being directed at kenny)
Uhm, this isn't literature, just because there are certain phrases to write in order to implicate the message, doesn't mean it can be taken any other way. That's how I read it, regardless if the specific parties weren't aforementioned. If you want to be specific in implying a message, then BE specific. She was not. Hence, it was free to interpretation.
I'm done having to go in circles with this argument, good luck.
i don't see why you wouldn't take it the same as you would literature, english is english
saying "not everyone wants to" was plenty specific for applying to players in general considering she could have said "kenny doesn't want to" if she was referring to only kenny