Owlie
(?)Community Member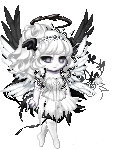 Posted: Mon, 19 Sep 2011 20:46:33 +0000
TL;DR
: Watch videos to get Gaia Cash, buy zOMG cash shop items, sell in the marketplace, repeat.
zOMG is in "maintenance mode", meaning 1 contracted developer is working on glitches only.



Previously
Break "The Curse" and Support zOMG!
Break "The Curse" and Revive zOMG!
Lanzer
Baeu
If interest in zOMG starts to increase, will updates restart?
There's a possibility,
it all depends on the numbers
. But meanwhile we'll continue to fix bugs and aim for other updates.
The curse is a metaphor for lack of interest and lack of funding.

Right now zOMG costs more to run than it makes in sales

. zOMG isn't making enough sales to make up for original development costs. Here's what you can do:



Link new players to

zomg.com Post detailed bug reports here

Post in

Site Feedback

threads relating to zOMG

Post

in the forum- answer questions, speculate, bump this thread

Help newbies

in the game- answer questions, help with boss runs, random r4 buffing

Give cookies to zOMG Proposals (listed below)

Advertise in real life- flyers, posters..

more ideas Buy zOMG cash shop items to sell in the marketplace (profit)



This final method means gold in your pocket, cash in zOMG's pocket. Now that these powerups are available in bundles, you also are considered a "donator" and the nerf is significantly higher. It's pretty awesome to make 150-200k on a bundle that costs 250gc.

TO BEGIN~

1. Turn off your speakers. Click on the Cash Tree in the header.

2. Click on the videos page.

3. Open new tabs so you can do more than one video at once. Periodically check each tab to see when the videos are done, and start new videos.

---My computer is really really old, crappy, and laggy, but can handle at least 4 or 5 tabs using Chrome without lagging, and I can usually get 8 or 9 without crashing.

---

Don't download anything.



Do this every day that you can sign into gaia. Over time it's worth it. It's been very easy for me to earn enough to buy

monthly collectibles

powerup bundles to be a supporter (no ads! better nerf!) and extra gold potions to sell on the marketplace. I got my amulet at 399, 5 powerup bundles, a bloodstone gem at to sell in the marketplace (hello extra 450k), countless revives, superchargers, and ghi amps for my own use in DMS.

Even if you can only sell one or two items by doing this, it's gold for you and money in zOMG's pocket that you didn't have to pay for.



-AND-

Give cookies to and BUMP zOMG proposals! Here are a few that have popular requests that are doing well.
Accepted!
Proposal: Add zOMG! Community to the Games Tab
Proposal: Better Tutorial for zOMG!
Fixed!
Proposal: Fix the Green Box Glitch on "I am" items
Proposal: zOMG! Ideas for Improving Gameplay.
Proposal: Wearable zOMG rings that are also animated
Proposal: zOMG! integration
Proposal: Difference of Friends & Clan Members in zOMG Maps
Proposal: zOMG! Orbs Shop

omg guize bron tipped my post!!
emotion_awesome