Valheita
(?)Community Member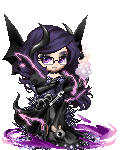 Posted: Thu, 14 Jan 2010 23:28:58 +0000
The Great Big Ring Balance Debate
Basically, I'm going to lay out a great big list of what I think needs fixin' to balance the rings, and you guys can tell me what you think.
Bear in mind, a lot of these challenge the "zOMG! should be hard" mind-set. I like to think of it as... heavily encouraging the use of buffs. =P
General Rings

20% reduction in Stamina Cost ( based on lowest Stamina Cost ) for all non-buffs that cost more than 4 and appropriate shifts in cooldown. This means that the already used rings such as Hack and Mantis are unchanged, but rings such as Fire Rain and Dervish which aren't as strong receive the efficiency boost they so badly need.
Increase the ranges of all short ranged rings to being approximately 4 Avatar Widths. ( The same range as GGGuns and Hot Foot ). This doesn't apply to melee rings.
Increase the magnitude of added on debuff effects from attacks.
Allow bosses to be affected by Crowd Control, but with a low chance of activation. (Willpower needs fixin' anyway methinks. Iron Will doesn't seem to do a lot)
Make AoE buffs only affect your crew members, and not require a target to launch. (Second part is optional)
Specific Rings

Change Diagnose so that it shares it's healing. I.E it heals 350 to 1 person, or 250 to 2 people, or 150 to 3+ people. This still puts it's HPS below Bandage, but it's more crew handy.
Alternatively to the above, make Diagnose remove active debuffs on the targets. This is if the above is too hard to code.
GGGuns should have no additional debuff, but features small bleeding damage. Keep the AoE
Shuriken should feature it's accuracy debuff at all RRs. Keep the AoE
Hot Foot should have it's total damage higher than comparably spammable ranged rings, as it deals it's damage over time. It should also maintain it's debuff at all RRs. Keep the AoE
Shark Attack should loose it's root effect and should consider having it's attack delay reduced.
Adrenaline should become:


Adrenaline

You inject your ally with adrenaline, giving them the surge of power they need to survive.

Range: Ally Only
Duration: ---
Stamina Cost: 5-6 Stamina
Cooldown: 5 seconds

RR1 -> 5 Stamina Restored
RR2 -> 10 Stamina Restored
RR3 -> 20 Stamina Restored
RR4 -> 40 Stamina Restored


Knife Sharpen should become:


Soul Sharpen

You strengthen the souls of your allies, making them more resilient to effects which would otherwise weaken them. Higher Rage Ranks can also make attacks bounce right off their buff souls.

Range: Self + Allies
Duration: 15 minutes
Stamina Cost: 9-10 Stamina
Cooldown: 15 seconds

RR1 -> ??? Debuff Resistance
RR2 -> ??? Debuff Resistance + ??? Reflection
RR3 -> ??? Debuff Resistance + ??? Reflection
RR4 -> ??? Debuff Resistance + ??? Reflection


Turtle should have it's armour value increased to 75% at RR1 and 100% at RR4. Since Armour Pool is calculated after Persistent this means it'll still be valuable to have Persistent, as it'll make the pool last longer.
Gumshoe should make higher rage ranks feature a Root effect.
Taunt needs to become a full blown Crowd Control. Make it so the Animated cannot use "Secondary Abilities" such as healing, or make it so the Animated will ignore other players for the next x seconds. It's current hate building effect isn't working very well.
Healing Halo should gain a

polisher

"Ghi Amp" type bonus when used with rage. Up to say... 10-25% more effective at RR4, rather than it's Weight Bonus.
Fleet Feet should have it's stamina cost drastically reduced to allow it to be really used at the last minute.
Duct Tape needs to feature a Health Pool, so it's not just "One attack and it's gone"

Ring-Sets

Change the ability to one that isn't already covered by a buff! Some examples follow
Pirate - Increases the amount of gold earned from defeating an enemy or opening a chest.
Demon - Regains a small amount of Stamina when an enemy is defeated nearby. Say, 2 stamina for each enemy you've damaged that's killed on screen.
Athlete - Regains Stamina at 50% of the normal standing rate while still in combat.
Angel - Increases the rewards from a quest chain (provided Angel was equipped for all of the tasks)

Ghi Replacement
What if, instead of player-set Ghi buffs that developed over time, we had associated with each ring a passive stat boost that was affected by C.L. and the G bar.

So basically your "Ghi Boosts" would become relative to what rings you had equipped. This would also assist the role of specialisation in zOMG!. As rings associated with one archetype could benefit that archetype.

For example... Taunt, Turtle and Teflon Spray could all boost Max HP slightly when equipped. Wish, Bandage and Diagnose could boost Dodge. Mantis, GGGuns and Slash could boost Accuracy. Hack, Dervish and Fire Rain could boost... Persistent Armour?

Since this would also benefit ring balance, I've dropped it as a footnote here, rather than making a new thread.
I'm going to need one post after this one, btw. Just one though, then you guys can post.