Kurizu1
(?)Community Member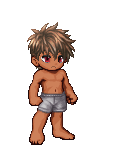 Posted: Mon, 13 Sep 2010 20:51:01 +0000
As promised, List 5 is here.
Now remember, if your idea isnt on the new list,
dont worry
its gonig to be on list 6
Now I need to tell yall, please read all the list before posting as idea, on list 4 i had like 3 people pm me and post same ring ideas. i know your sharing your ideas, but please read the ring list first ok.
Now, list 6 needs more ideas people so lets brainstorm and share ideas =p
List 5 hsa 13 ring ideas.
First, I like to say thanks to the zOMG players that told me their ring ideas for the new list.
Now for yall who didnt see the other 4 list, here they are:
Note: I Know some on the rings on here are being made, so please dont be a know it all about it. Cause 75% of the ideas on these rings are from zOMG players. Also the same about rings that they already have, cause the thing is, that are rings on zOMG that kind do the same thing
Examples:
Coyote and Fleet
Sweetheart and Meat
Sphere and Teflon

1st LIST:

Snowball: long range attack ring

Blizzard/Halestorm: Point Blank attack ring + Slow Affect

Fireworks: long range splash damage attack ring

Lightening Chain: Chain attack ring (like the higher the rank the more enemies get hit)

Quake: Point Blank attack ring

Rock Throw: long range attack ring

Shadow: a stealth buff ring/ decrease aggro

Kunai: long range attack ring

Teleport/Flash Step: a ring that teleports you behind the enemy/ally (useful to save an ally whos gonig to dazed, or to kill and/or get away from an enemy)

Rose Whip:Close range atttack ring

Monster Summonor: a ring to summon a monster to fight with you for a short time (depending on the rank, you can summon 4 different monsters)

Reraise: like a defib. ring but only works on yourself/ like a defib. ring but in a buff form, if a member dazes, the buff will bring them back to health

Charm:makes a monster attack other monsters for a short time

Bomb: med. range attack ring with splash damage

Music:buff ring, makes it harder to get sleeped or scared

Rubber Skin:buff ring, chance to make attacking monsters bounce away from you

Spike:Buff ring, deals damage to an attacking monster each time they attack you

2nd LIST:

Frost Prison: Freeze enemy for a short amount of time

Vemon Dart: med range atttack ring, with a poison affect

Fury: Buff ring. Increases attack damage

Sound Blast: point blank ring, attack and knock back

Mana Ring: takes 10% of health and puts into your stamina (Reguardless on the rank of the charge, it always takes 10% of health)

Life stealer: takes a bit of enemy's health and heals you

Vines of Fury: Stops monsters for an amount of time, deals damage in the time peroid

Dark Sphere: med Range attack ring, area affect.

3rd LIST:

Club swing: close range attack ring, can cause Stun

Sword Gore: Close range attack ring, can cause bleed and knockback

Flaming Torch: close range attack ring, can cause a burn affect

Dragon's Breath: Med Range Attack Ring, can cause burn or frost affect

Air Raid: long range attack ring, depending on the rank the attack is in the following order: Gun fire, mini missles, drop bombs, laser cannon fire

Wings of Darkness: med range attack ring: summons bats to attack, bleed out affect, rank 4 life stealer

Tiger claws[: Close range attack ring

Sucker Punch:close range attack ring, can cause knockback and/or stun

Rain of Arrows]: Think of it as a combiation of fire rain and hunter's bow

Shield Blast: self buff, Puts a shield around self and after a few hits the buff disappears but on disappearing the shield explodes damaging enemies.

4th LIST:
Tidal Wave:Point Blank Attack ring, throws a wave of water around self, can cause knockback

Halbred:Clsoe range attack ring, r1= stab with spear head, r2= piking with pike head, r3= hacking with axehead, r4= a full out attack with all 3 heads

Frying Pan:close range attack ring, bash something for the attack, and a little healing from frying an egg at the same time

Rusty Rust: or Rust: Drops enemies armor points

Cold Shoulder: Defense buff, ice armor, makes enemies move slower if they hit you

White Bamboo:point blank Attacke ring, bamboo shootsout of the ground, teh strong teh attack the farther the bamboo grow

Update on Snowball: still a long range attack ting, but the stronger the rank, the animation changes r1= snowball, r2= bigger snowball, r3= catpolit, r4= a cannon

Elves' Flame: Throws a purple Fireball, can poison target and has splash affect, the stronger the attack is the big the splash

[Batmins:[ summon ring, summons a bat(s) to fight with you, depends on the rank more bats are summoned,( sounds like wings of darkness but W.O.D. is an attack ring not a summon ring)

Evil Charm: an affect ring, makes an enemies stop moving for a short amount of time

[Supernatural: buff ring, increase Accuracy & adds armor, in rank 3 and 4 adds the deflect affect.

[Guitar Smash: clsoe range attack ring, can cuase knockback or stun, animations: r1=Jabing with a guitar 2= golfswing style, r3= hammer sing style, r4= flaming guitar (pulls out a flaming guitar and smashing the guitar on target)

Clock Down: buff ring: slows down enemies if the the user(s) get hit

Wolf's Rage or Lion's Heart: A passsive ring that affeect self and crew, increases attack slightly

Hot Coffee: Buf ring: increases speed and stamina regen last for a short amount of time but if worth it, long cooldown thou

Drop Zone or Crashing Drop: Point blank attack ring: drops items from the sky; r1= anvil, r2= piano, r3= mini van, r4= a airship ( sound like the looey toon ting XD)

Hammer Time: close attack attack ring: a hammer appears and smack on target, has knockback; r1= toy hammer, r2= gavel, r3= sslegde hammer, r4= super hammer

[Pumpkin Bomb: Med Range Attack ring: Throws a pumpkin

[Reign of Crystals: long range attack ring: throw needle sharp crystals at ur enemie and any enemy near you
5th LIST:
Blind Fury:
buff ring: Slows cooldown one time on all rings, but fills up rage meter and slighty decreased accuracy for a short time
smoke-bomb:
affect ring: makes enemies to lose accuracy and not be able to target u for some time more rage is more area and duration affected and so they cant follow u.
Greedy greed:
buff ring: decreases stamina regeneration or speed slighty, get more loot and gold
Death scythe:
???? attack ring: very long recharge time has a chance of auto killing an enemy
Mystery Urn:
???? ring: does random attack ring animation (any of the rings it could do equipped or not) but long recharge time little stamina used and u choose target before hand.
Sacrifice:
healing ring: daze self to fully recover everyones stamina and hp in party (doesnt revive people)
Zombify:
healing ring: like defib but on everyone but speed is lowered.
Energy Drink:
buff ring: long recharge time, increases speed or stamina and heals
ZOMG!:
???? attack ringvery long recharge no stamina attack that has a random thign occur like a boulder falling or somehtign random
Parasite:
affect ring: damages enemy for a short amount of time
Buckler:
passive ring: increases deflection and block (the ones that make it zero damage and the one that makes the attack bounce back)
Winged Shoes:
passive ring: greatly increases footspeed
Light Saber:
Close Range Attack ring: pulls out a light saber: r1= blue, r2= green, r3= red, r4=purple
If have ideas for new rings please pm me your thoughts and Ill add your idea to a new list. I accpet pms from all or you can post them here, jsut keep it clean ok.
I know some of you are thinking, new rings might cause lag, well that depends of your idea, cause flashy attack/buffs/heals can cause lag, but please pm me your ideas on new rings for a new list or post them here.