Fae Mystique
(?)Community Member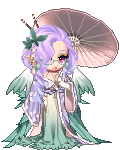 Posted: Fri, 06 Apr 2012 03:15:14 +0000
So, you finally hit cl 10, beat the last boss, and you feel like you're on top of the world.
But wait, there's more?! Dead Man's Shadow, you say? Oh yeah, I wanna get Shadow Orbs and level up past 10!
So, you're gonna hop right on over and go orb farming solo, right?

No, you're not.

It simply boils down to this fact: DMS is way WAY too hard. You NEED a crew for this area, and you NEED to know what you're doing.
Why there are guides out there that will help, here are some basic beginners tips.
- There is this thing in DMS known as 'Grue'. It WILL kill you instantly. The only way to stop it from killing you is to have Solar Rays equiped
- You want to have all Buffs, Crowd Control, and Debuffs, and all of them leveled up to cl 10. These are the rings I'm talking about: Coyote Spirit, Pot Lid, Divinity, Improbability Sphere, Ghost, Keen Eye, Healing Halo, Iron Will, My Density, Teflon Spray, Rock Armor, Scaredy Cat, Knife Sharpen, Duct Tape, and Adrenaline. (Fleet Feet is usually unused)
- Always carry Meat on you, and make sure it's also cl 10
- NEVER USE FIRE RAIN! (Some people say that it heals vamps. I dunno if this is true or not). For attack rings you will want to bring something that has a high dps (damage per second). These rings are Hack and Praying Mantis
- Usually your ring set will be: 2 attack, 2 buff, 1 Crowd Control, Meat. What about the other two spots? Bandage* and a passive ring (passive rings are Fitness, Integrity, Fortunes Favor, and Sugar Rush)
*why Bandage? You can use it to self rage. To self rage, switch you rings around in their slots; it will lower your health. Keep switching rings and using bandage on yourself until you have a full rage bar. You can also rage with teflon spray and pot lid by spamming these buffs until you are at full rage. Once you buff these buffs with full rage, DO NOT use them to rage again
- NEVER USE DIAGNOSE unless you are Aggro* Diagnose draws aggro to you, and the monsters around you will target you.
*Aggro is the person who draws monster aggro away from the other players, as well as heals. They usually only carry one buff and one to no attack rings because they are healer. Do not offer to be Aggro unless you know what to do.
-If you have an Aggro in your team, do not full rage rings on monsters. It will draw aggro to you instead of the Aggro.
- If you have and experienced crew member or leader, listen to them. As long as you listen to what they tell you, you are more likely to survive and learn.
- These are only basic tips. For full guides, look here:
Oh the Bloodbats! Guiding you through DMS
A Not so dead amn's guide to DMS
These two guides will help you understand DMS and will help a lot when first starting out. I SUGGEST YOU READ THROUGH THEM!
The simple fact is that you're in a new area. There are people that know more then you about this area, and who can help you if you let them and listen. Don't think that you know what you're doing right off the bat, because arrogance will only get you killed and kicked from crews.