Pie
(?)Community Member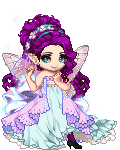 Posted: Sat, 01 Nov 2008 02:44:57 +0000
Pie's Guide to Sets and Builds
This guide is currently undergoing heavy revisions. Pardon the mess!
During my time adventuring through the world of Gaia in zOMG, I became fascinated with the different sets available and how drastically they could change a character's strength and abilities. I started figuring out which sets paired together well and how to use them.

With this guide, I hope to help everyone figure out how to use the sets to their advantage and play the kind of character they want to play.
Some important pointers before we begin:
Do not limit yourself to the builds outlined here! There are a number of generally good all-around builds that are not listed here - this tends to look for specific builds for different situations and styles. Besides that, everyone may find that there are tweaks and adjustments they want to make to certain builds to better suit their own needs. Keep your mind open and find strategies that work for you.

On the same note, don't limit yourself to one single build. Different rings are going to be more useful in some situations in others, so have some different rings on standby in case your current build is getting you eaten alive.

In particular, it's a good idea to have different rings ready for solo training versus crews: crews are an essential part of the game, and the best way to progress, and with the right people they are way more fun than grinding by yourself. On top of that, they are completely necessary for both reaching and fighting the final boss - anyone who suggests otherwise is lying. There exists no build that has proven itself physically able to accomplish that alone. Besides that, they're also great for farming, given you can get more loot for less work with a full, good crew.

However, if you want to do some regular training when no one else is around, you should be ready to do so freely, and not have to worry about flagging down some people to help. Trust me, if you are constantly ask friends who are further than you in the game to come and help you out, you're going to get on their nerves. Besides that, soloing is a good way to get in badges, sidequests, farming at the hours when there's almost no one on the servers, and above all practice with new rings to make sure that when you do join with a crew, you'll have the strength to pull your weight and go far in your quests. In fact, I find that because you have to do more solo than in a crew, soloing is a better way to earn your G'hi boosts than crew questing.

So, despite what people are saying, the secret to good training and questing is really not a matter of being in a crew versus playing solo - it's doing both.
TL;DR:

Different builds are going to work better for different people.
There is no one "best" build for everyone.

Crewing is good for farming and quest progression.
Solo training is good for trying new builds and and earning G'hi boosts.
Both are important, so be ready to do both and to change your rings accordingly.

Think about your CL, your abilities, and what you're doing with your rings.
The key to success is to think about what build is going to help you more in which situation!