Freely-Tomorrow
(?)Community Member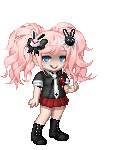 Posted: Mon, 14 Jan 2013 05:13:12 +0000
After 10 months, I have finally achieved my goal of soloing a room in the Green Maze of DMS in one go - with a NF too, to my surprise!

I have uploaded a recording of the run (part of the run was not recorded; to be explained below) which consists of two separate videos - please allow me to share them now:
There are a few things I'd like to specify, via a Q&A format:
Q: Why are the videos so choppy?
A: I had to drastically reduce the frame-rate and video quality in order to minimize slowdown and lag. This was vital for me to ensure an adequate game-play performance.
Q: How did you solo the NF?
A: Prior to this attempt, I did not think it would be possible to solo a room with a NF. I was pleasantly surprised when I realized I was capable of out-pacing a NF's health regeneration rate without any buffs. Turns out, a CL 12 Guns ring, CL 12 Solar Rays ring, Ghi amp, Superchargers, Normal GHI accuracy boost, Fitness and overall CL of 12 are all it takes to solo a NF in the Green Maze.

I continually kited the NF while simultaneously attacking it with Guns, Solar Rays, and Adrenaline; making sure to stay outside of it's attack range when initiating attacks.

It took me 22 minutes to defeat the NF, hence why I only recorded me finishing it off.
*one more Q&A to be added later*
I am a bit disappointed with my lackluster performance early in the run (Which may likely have been attributed to an unusually strong presence of lag) , but I am otherwise satisfied to have finally achieved this self-imposed goal.
Previous edit
First recorded attempt to solo a room in the Green Maze
First Blood Bat falls - 1:19
Fourth Blood Bat falls - 4:02
Male Vampire falls - 5:14 3nodding
Divinity falls - 5:20 gonk
XPrinceofSpooky3 falls - 5:59 crying

Turns out there was a significant discrepancy between real time (Kept track of by my computer, at least) and in-game time that was I not aware of.

Where I thought I had a few good minutes before my buffs fell, they were right about to fall.
Too bad they didn't last until I defeated the Female Vampire - I'm positive I could have safely camped on the ledge to defeat the Wolf and Big-Dog with Solar Rays and Adrenaline...

I've adapted to surviving on my own well enough without the Medic Set or Diagnose, so I'm still satisfied with the result of this attempt.

I made a LOT of avoidable mistakes this run, and I still haven't unlocked my Major Accuracy and Dodge Ghi Boosts yet - it is likely possible to Solo a Green Room with an easier layout in one go... that is my goal.

ninja
First recording of a Blood Bat soloed
First recorded attempt to solo a Blood Bat

Failure 4:45
(Close call? 3:09)
My apologies for the terrible quality (I forgot to convert the video to a suitable format before uploading) sweatdrop

I was a bit unfortunate to have a wolf on the ledge, its ability to attack immediately whenever I entered it's attack range required me to heal a lot more than I would have needed to otherwise.

On the other hand, I ended up with a room with one of the easiest layouts to navigate.
Some clarifications I would like to make :

Mi internet was running at a

ping of 42 ms

with a

download and upload speed of 4.98 Mbps and 0.63 Mbps

respectively.

The Web browser used was Mozilla Firefox (17.1)

All buffs were self-applied within the null chamber at rage rank 4, excluding sphere and pot (sphere was r2 and pot was r1)

After applying Divinity at r4 (The first buff I r4ed) , it took me about 2 and a half minutes to reach GR

My Ghi boosts were leveled as follows :

Accuracy - level 2
Dodge - level 2
Willpower - level 3
Health - level 3
Luck - level 3