DarknessSage13
(?)Community Member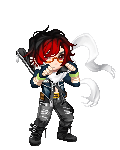 Posted: Sat, 22 Jan 2011 21:12:16 +0000
I have been thinking on a few Ideas and want to put it out there for everyone and see what people and maybe the Zomg Devs will see. This is towards items, quests, and many other things other then Rings and monsters.
----------------------------------------------Recipes----------------------------------------------
Recipe:
Treasure Chest/ Mystery Box
This was a Idea for the Admins if they wanted to try it out, but you build a Treasure Chest/ Mystery Box the item inside can be very rare and random. Now everyone don't hate me for this but like I said its a thought and its up to the Devs. But they could have a key to open the Treasure Chest or Mystery Box sold in Back Alley Bargains. Again this is just a thought and the Items have to be worth the whole trouble.
(This Recipe Idea is still open and if anyone wishes to add to this post it and I will add it to here for you.)
New Recipe:
Ancient Gaia scrolls
This could be a random and hard item to obtain with the new monsters but it would be a better version of the Recipe where the Null fragments can be used again. The items can have more poses and are harder to obtain maybe you can only gain them from the new bosses.
Recipe:
Shop/Switching them
This is just a thought, and no I am not thinking of Back Alley Bargins. This is for exchanging recipes for something you don't have. This would be a in game shop allowing you to exchange recipes gold and orbs for a better Recipe, like a upgrade. Instead of selling or throwing away old recipes you keep getting over and over again.
----------------------------------------------Quests----------------------------------------------
Quests:
Mini games
I am not sure if this has been thought of but I still wanted to add my own here and put my ideas in. Zomg needs a mini games to entertain players, which could be anything even simple Ideas.
Here are my Examples:
Whack-o-mole
Shooter games
Mind games
Dodge ball
Even games we see normally on gaia put into Zomg
Quests:
long Postal boy/girl
This is a old rpg Idea and since I have been on Zomg I haven't seen a quest like this as of yet. Postal boy/girl and run around doing quests there are short versions but what about a longer one?
Example: You talk to Person A and they say they lent a item to Person B.
Person B says they don't have it but they might have lent it to Person C by mistake.
Person C is being attacked by animated and needs your help.
After saving Person C they say the item was taken by a boss animated and you must go fight the boss.
After fighting the boss you gain the item and can go back to Person A
(The quest can be thought out longer or have certain problems in the way like saving the person, killing a number of animated, or help them with something. The ones I have seen are a bit short the only longest one that I liked was the wishing tree quest.)
Quests:
Knowledge test/ Triggered Switches
Now this I have not seen in Zomg a Knowledge test (Not counting the quiz Leon gives you about rings and such, I mean something a bit more challenging.) This test should be asking things and testing how well the player knows Zomg or if he or she notices a few hidden things or like how many chest, boxes, or baskets there are in Zen Gardens or Gold Beach? Mix the questions up a bit and test the users on how much they know. I also added this to the mix which I have not seen Switches you have to push in a certain order or based on their color. The answer could be in a riddle or in a song from a NPC and the player has to remember the code.
Quests:
Hide and go seek/ I spy
This one is fun to do and I think would be cool to play with the NPCs thing is I am not sure if it would be that simple for the Devs to do but if they are able to pull it off it would be something fun to do. Also I spy quest would be a fun activity it is like the Wishing tree quest but how about finding people? For example: Find the Pizza delivery boy!
(PS: The Devs have to do something about that Pizza boy and have a quest for him.)
----------------------------------------------Items----------------------------------------------
Items:
Watch/Timer
A watch or a timer to keep track on the time and day for Zomg. It might be based on a time zone but not everyone has that same time zone and might get confused when its night or day.
Items:
Repel monsters
Would be useful to use when there are aggressive enemies and you just want to explore the map. Which should only work on the main map not inside dungeons since it would make the dungeon pointless like Dead man's pass or SS. It would have been useful when in BB during when the monsters were still aggressive.
Items:
Map
A map leading to hidden buried treasure where you can find in different maps like Gold Beach, BB, Otami ruins and more. You gain gold, orbs, and items as a reward when you find the treasure. Also the map can be either a riddle, or poorly drawn out map. The maps need to be lvl required to the area its going to be. (like for instance the map tells u to go to saw area and you need to be lvl 5.0) Also Map badges would be fun to get and show how many treasure spots you have found.
----------------------------------------------Others----------------------------------------------
Trading:
This is an Idea
Trading within Zomg and only Zomg where you can maybe trade with the NPC's or even other players. Which brings other quests like finding pieces of a puzzle or parts of a key to open a secret door. It involves team work and makes it more fun for others. In addition to this there would be a item sack or pouch to hold all these things inside.
Plains damage, Traps, and more:
This is an Idea
This I think will be tricky for the Devs maybe I am not sure but making traps or areas that to damage to the player or even damage to the enemies. Like having traps in Otami ruins with spikes or spears? Or have rolling barrels coming at you at like BB? I have seen such damaging traps like in the Hive or even if you touch the fire in gold beach does damage. Also a Maze would be interesting to go through one that is even harder to figure out then the one in SS. Also have a area where you can interact with without fighting just a hang out area (like a pool kinda like in towns, or maybe a play ground with swings, slides and such.) Or make a water park which would be fun to go to in Zomg, kinda random but it would bring in more people.
Story:
This is just an Idea
Now lets Assume you have beaten SS and finished with what there is right now. If not this might be a spoiler since I am combining what SS told us. Also going by what the manga is up to right now. The players continue to go after Labtec X and soon find there is a deeper meaning to the animated crystals and the Gi and we are told maybe the Vampires or the dark elves might know something. We find out all of Gaia's events and its past are leading up to a climax and the reason Gambino was killed was that the Gambino family were the only ones that could prevent it. Now that Gino is the only one that is alive he is the only one standing in the way between total destruction. We must learn the connection between the vampires, dark elves, Aliens and the Gambino family and put the puzzle together. The fall of Gambino's tower and the big explosion was just the awakening. The problem has always been hidden in Gaia's history and its just now we are learning of the problem the question is, have we figured it out in time? Or are we too late to fix the problem, and what will happen? The Demi Gods also might play a role in this and really know what is happening to gaia and what will become of it? Who will hold the answers? How much does Labtec X really know, and why does the Gambino family have to do with all this mess?
Random but would be epic:
This is just funny and cute
Seeing old Gaia animals and mascots team up and look like Heroes. Gwee, Kiki, Coco, Momo, Rock puppy and more. Becoming Gaia's little team of justice the Go Go Gaia power team!
(That is all that is on my mind for now. If anyone wishes to add please post then, Maybe the Devs will see this and take on the Ideas.)