tifni
(?)Community Member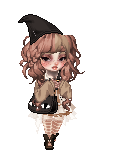 Posted: Wed, 28 Nov 2012 04:56:05 +0000
Fluffeh Whip
Nymph of Spring
o 3o 2 poll votes. Ooo Yay ~
This probably has nothing to do with dms, but how do you get a ghi boost from minor to major??
You earn points by doing stuff like chatting and moving onto screens slowly, I believe. Something like that anyway.
EDIT:
Quote:
-You get "ghi exp" by killing monsters, moving screens, and chatting. Nothing else~
Fr33d0m4ever
Ghi Exp
I hope you like the animated gif... that took awhile to make correctly from over a hundred screenshots~ ;-;
Basically, you do things in game, and it raises~
The higher the boost you're trying to obtain, the longer it will take~
...More specifically:
There's 102 segments to the ghi exp bar~
...I honestly don't get it either. Early ghi ability levels don't use all 102 visual segments either. Also, the first and last segment are roughly equal to half of 1 full segment~
You make that bar move by being active in-game. When you do one action, it lets you gain "ghi exp" for 60 seconds~
I'm also going to assume you gain 1 ghi exp a second. If you do any action before the 60 seconds are up, you refresh the timer for another 60 seconds from that point~
What counts as "being active" is:
-The moment you log in~
-Moving a screen~
-Moving to a different area~
-Killing a monster~
-Chatting on talk/shout/crew channel (only 30 seconds here though~)
What doesn't count is:
-Gaining and/or using rage~
-Hurting a monster/healing someone~
-Using a buff~
-Getting damaged~
-Whispering (or at least, the time I tried, whispers appeared to send, but the receiver never received it~)
-Talking to npcs~
Ghi exp gain time/rate is not affected by:
-Your ghi meter's level~
-The size of your crew/whether or not you're in one~
Now with that...
Approximate time needed to make the ghi bar move 1 full segment:
Red
= Timed from beginning of bar to end~
Green
= Tested each segment's time~
1)
Nothing - Minor Willpower
: 26.4 seconds (total = 44 minutes, 25 seconds)... No, this is not a mistake~
2)
Minor Willpower - Minor Health
: 17.6 seconds (total = 29 minutes, 45 seconds
to 29 minutes, 30 seconds on 2nd time while testing if crew size/ghi meter affected the rate at all
)
3) Minor Health - Minor Luck:
4) Minor Luck - Minor Dodge:
5)
Minor Dodge - Minor Accuracy
: 80 seconds (estimated total = 2 hours, 16 minutes)
6)
Minor Accuracy - Willpower
: 140 seconds (estimated total = 3 hours, 58 minutes)
7)
Willpower - Health
: 240 seconds (total = 6 hours, 44 minutes)
8 )
Health - Luck
: 396-399 seconds (estimated total = 11 hours, 6 minutes - 11 hours, 12 minutes)
Messed up my timing, so couldn't continue on for more accurate results~
9)
Luck - Dodge
: 645 seconds (estimated total = 18 hours, 16.5 minutes)
10) Dodge - Accuracy:
11)
Accuracy - Major Willpower
: 1860 seconds (estimated total = 52 hours, 42 minutes)
12) Major Willpower - Major Health:
13) Major Health - Major Luck:
14) Major Luck - Major Dodge:
15)
Major Dodge - Major Accuracy
: 14520-14550 seconds (estimated total = 407 hours, 22 minutes - 408 hours, 17 minutes)