curtneko
(?)Community Member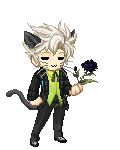 Posted: Wed, 10 Apr 2013 04:44:51 +0000
ZeroDarkMatter
curtneko
ZeroDarkMatter
curtneko
ZeroDarkMatter
curtneko
isn't that what you're doing with this thread
No I'm asking a zOMG related question, which you've only answered one of and completely disregarded any other of the discussion based questions.
4laugh
i'm not obliged to answer every question, and you're discouraging discussion by replying with "cool story bro, tell it again"!
I know you aren't obligated, but your response only responded to one of my questions which wasn't well known to me, my response wasn't to be sarcastic, otherwise why would I have asked such a question if I had already known the answer to it. You then made the implication that my whole thread is "old news bro" which it isn't to me and others, which you once again completely disregarded. I don't see how it was my response that was discouraging if you were putting down the whole purpose of my thread by calling it "old news".
humour and discussions are not separate entities, at least i answered a question!
I must've forgotten to laugh 8l cause I find the matter at hand annoyingly serious, seeing as I've had bad experiences with 12-Waves.
there isn't any sort of different method for tanking 12 bat waves (as far as i know), so your best bet if you're encountering them that often and struggling is to convince your crew prior to doing bl to put up with any potential failure as you'd like to try tanking if there's a 12 wave
on a side note: if you thought two waves at once was bad, you may eventually encounter three at once!