Owlie
(?)Community Member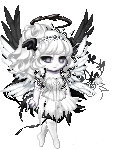 Posted: Wed, 02 May 2012 22:21:01 +0000
Master zOMG Glitch Link List

Link alllll the bugs

last updated 6/24/12 3am central



Trying to compile a link list based on Berryfarmer's thread at swarf's request: The numbers are multiples of that report.
swarf
Hey guys,
this thread
isn't going very well so far. I'm really serious about this. If halzy spends his time doing a lot of investigation into broad descriptions of bugs or screenshots but doesn't have a bug thread with full details where he can ask additional questions, then he'll get just a couple bugs fixed with his time.
If you want bugs fixed, we need full bug report threads. Link 'em!



General


exclaim Broken Quests & Silent NPCs: A compilation of broken quests, too many, this needs its own thread for links.
Old broken quests/silent NPCs thread: Many of these are still problems, this thread is locked but it might still have useful information in it.

(Partly) Fixed! 5/14/12Broken, Missing

or 42 million

orbs: Variants and workarounds for the glitched orb counter.

exclaim Orb counter remains at 0: This is still a problem

Upgrading with shadow orbs not possible: Inventory has two icons of shadow orbs, can't upgrade (rare)

I have no rings though there are rings in my inventory. (rare)

My rings disappeared, Rings disappeared while smobbing, screenshot in dms, notice cl remains at 12.0 but 3 ring slots are empty.

Unsoulbound ring remains unsoulbound when equipped with screenshots

Bots exist, Bots defeated

exclaim Donor status not activating. Possibly caused by purchasing directly in game instead of cash shop

In the null with someone else after crew has been disbanded, with screenshot. (rare)

Dazed in the null chamber, screenshot, 2: Can happen by getting dazed and then having to use "/stuck" (Buzzkill does this a lot apparently). Also can happen by jumping into the null when trying to avoid death (Jack, KJ spawns).



Loading Issues



Stuck on "connecting to server": Workaround is to log into and out of a mule account and try again.

Unverified account- "GSI Error, -3 Unverified Account", prevents users from loading zOMG!, with screenshot.

Stuck on Loading UI, with screenshot

Constantly disconnected

Stuck between screens, with screenshot: Unable to move either way, game totally freezes.



Visual Glitches


Ring stats in ring information not showing

Upgrading rings a full level causes "You are not a member of a crew" instead of "You have upgraded xxx ring to 12.0!" (with screenshot)

Sweetheart causes white dots to follow your avatar.

Ring sets don't glow

Quest flags don't disappear with screenshot



Deadman's Shadow


exclaim Alastor quest update glitches 1st form of Kamila, another

100% Room Glitch, another reported, another, another: Get to the 100% room and it's empty.
screenshot, screenshot, screenshot

exclaim DMS Instances Resetting: Various ways that the yellow maze or green maze can or has reset in DMS.

Kamila moves too close: "Where Kamila will move right on top of whoever has aggro and will move to follow whenever that person moves."



Village Greens


Fixed! 5/14/12*****Stuck in training, Village Greens Training glitched, Stuck in training: (screenshot), another
"I just started ZOMG and i can't go to the next area after i keep going back into the game. My first try was fine but now i can't even shoot the monsters or go to the next area... the commander keeps running around if the system lets me shoot the monsters."

NOT Fixed! Despite report on 6/4/12 General mayhem, 2: Randomly stops spawning gnomes, keeping new users from advancing, on Normal

and Hard

difficulties.
--The 7th wave on Normal never appears.



Zen Gardens


NOT Fixed, despite report! 6/4/12 Clutch fly by, 2, Video: Mini event does not spawn any clutches



Otami Ruins


Blood tree quest not working



Gold Beach


P3 Event (with video)- P3s stop spawning.



Shallow Seas


EB rewards, 2- They don't grant for some people no matter how many times they beat EB.
Brain clams stick you to rocks (with screenshot)



Badges


Lawnshark event: Doesn't grant badges when it's supposed to, screenshot included.

Midas Touch: doesn't grant after killing a golden egg.



Chat & Communications Issues


Jabber Error 401: Not Authorized, 2: Makes Whispers and Clan Chat unavailable



Easter


Barton Town Easter Loot: Barton town's code for the easter event has not been updated, so eggs there drop loot from 2008, including strawberry chocolate eggs and the sundae sweets recipe.