Rosalind Hawk
(?)Community Member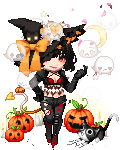 Posted: Sun, 22 Dec 2013 06:53:07 +0000

I snowball everyone in the thread! Multiple times.
All youtube videos I post will be linked with the full title, as well as featured in the video player on the post- Gaia isn't loading it? No problem!
I'll also add songs I post to this here table of contents.
Aforementioned
Musical Table of Contents:
Artist - Song Title
lol
= Parody
Page 1
(This post)
http://www.pandora.com/station/play/1760415303615767762
(Jimmy Eat World (Holiday))
http://www.pandora.com/station/play/1760415303615767762
(Celtic (Holiday))
Project Powder - Christmasmaster/Santa
Tidewarp - Winter (Instrumental)
Fluidified - First Snow
Page 2
N/A
Page 3
John Legend - Winter Wonderland
Rod Stewart & Dolly Parton - Baby, It's Cold Outside
Relient K - 12 Days of Christmas
lol
Instalok - Snowdown Skins (Jingle Bells Parody)
lol
The Yordles - 12 Days of Snowdown
Page 4
Merry Christmas, Here's to Many More - Relient K
The Eagles - Please Come Home For Christmas
Newsboys - Jingle Bell Rock
Zooey Deschanel and Joseph Gordon-Levitt - What're You Doin' New Years Eve?
lol
World of Warcraft (WoW) Machinima by Oxhorn - The 12 Days of Winter's Veil
lol
WoW Machinima by Oxhorn - It's Beginning to Look A Lot Like (This raid isn't going to happen)
lol
WoW Machinima by Oxhorn - I Saw Three Rogues
Trans Siberian Orchestra - Wizards in Winter
Page 5
Hayley Kiyoko - Jolly Old Saint Nicholas
Hanukkah Song (by the cast of Wicked) - We Are Lights
lol
Adam Sandler - Hannukah Song
Hatsune Miku - Silent Night/Jingle Bells Medley
Pentatonix - Angels We Have Heard on High
Page 6
Pentatonix - Carol of the Bells
My Chemical Romance - All I Want For Christmas is You
Emancipator - Soon It Will Be Cold Enough (
Full Album
: Track list included)
Oxhorn - Christmas for Geeks (
Full Album
: Track list included)
Dean Evenson -
Music from the albums, "Magic In December," "Joy to the World," and "What Child is This."
(
Multi-album mix
, track list in links)
------------------------------
I'm not always in the mood for holiday type music, and I'm pretty picky about it, but
This Pandora (it's free!) station has some pretty nice Celtic selections, but if that's a bit too eclectic for you, another one that I'm a rather fond of is Jimmy Eat world (Holiday) radio on Pandora, which is more along the lines of alternative/pop-rock, I guess? It has bands like The Fray, Relient K, stuff like that.


Two tracks from a (now extinct) snowboarding mmo that are most definitely Christmas-y.



There's also a pretty nice "liquid drum & bass track with an ambient touch" over here on Youtube



and also an hour long (!) mix right over here, also on youtube, of a similar taste.



(I provided links to the videos in case Gaia's youtube thing stops working I guess? Idk)



Anyway, do you like listening to holiday music sometimes? What gets you in the mood/tickles your eardrums?
(And yes, I will snowball each and eveRY ONE OF YOU! MUAHAHAHAHA! emotion_dowant )