Pirate Santa
(?)Community Member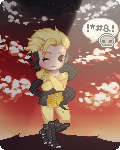 Lonely Labtech
28,450 Points
250
Posted: Mon, 30 Dec 2013 20:22:09 +0000
soggy cats
Pirate Santa
soggy cats
Pirate Santa
Hmm... where to start? What things interest you? Do you like video games and thus maybe gaming webcomics? If so I shouldn't even need to mention Penny Arcade.
http://www.penny-arcade.com/comic
But sometimes webcomics are amusing even if the subject matter isn't to your taste... I enjoy a baking webcomic called Ginger's bread. And a sewing comic called Knit Princess.
http://www.knitprincess.com/?p=3
http://www.gingersbread.com/comics/1/
(linked to the first comic in each of those on account of how story driven they are).
XKCD is not story focused and is educational and sciency, and quite worth reading through over 1000 comics for. (and if you mouse over any individual comic strip it has a second punchline)
go to XKCD.com now!
If you like a slice of life type comic that's heavily story focused I recomend Questionable Content.
http://www.questionablecontent.net/
You should start at the beginning. Even though it looks like a**, and is slightly dull at first, the joke payoff is important.
And many more... Manly guys doing manly things, Critical miss, League of super redundant heroes, Order of the stick, Las Lindas...
That would keep you way too occupied without even bringing up Eerie cutties, crazy sunshine, or flaky pastry.
And not including comedic stuff that ISNT a webcomic. Like the weekly short by Loading Ready Run, an infrequent 'Hey Ash, whatcha playin?', or the frankly excellent intelectual deconstructions by the GameOverthinker and ExtraCredits...
There... I trust I will never see you again. Ever.
razz
ehh i don't play a lot of video games but i don't mind whatever content it has! But i do adore slice of life and im already into the knit princess and questionable content, especially questionable content and their crazy stereotypes
I like the looks of XKCD and penny arcarde too, I'll give em a go once I've finished the current ones hoho.
Yess you won't be seeing much of me, I'll be withdrawing into my hoard of webcomics
emotion_kirakira
XKCD is really good. I hope you enjoy it (though the first dozen or so are just doodles and not very funny or insightful)
Did you check out Extra Credits on their youtube channel?
Ohhh, I haven't! I'll go check it out when I get home! >3o
Well I hope you enjoy it.
If it brings you joy then my work as a Santa is done. My work as a pirate however... it's never done.