Lea Fealith
(?)Community Member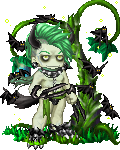 Posted: Tue, 28 Sep 2010 08:14:58 +0000
News
4/22/14
: Thanks to a generous gift of some gold, I have enough to run another sprint month! Sprint will start May 1 and end June 1.
2/22/14
: Whimsical Dreamer is the second person to complete the challenge. Grats!
4/1/13
: Whimsical Dreamer is the winner of the March Sprint.
3/1/13:
March is going to be a sprint month! Fill the most prompts this month and win 200k!
Details here
.
10/01/12The participant list has been pruned.
3/27/12: Ysavvryl is the first winner of our challenge!
1/2/12: I've started a little mini contest that anyone can enter. Details below.
12/6/11: The prize has been doubled to 400k gold.
7/4/11: The rules for entering the contest have changed. Please be sure to read them!
6/16/11: I clarified the word count requirement in the rules.
6/4/11: The contestants list has been streamlined to make it less bulky. Expect a culling soon. If you have not completed the first section and have been on the list for a month or more, your entry will be deleted from the list. You can resubmit at any time.
01/16/11Prompt 8.2.2 has been altered to better express what's required for it.
01/05/11: The thread has gotten a facelift thanks to Katarra Bloodstone.
12/14/10: The contest is now officially open to applicants, and all the prompts have been posted. Good luck!
The mini-contest is over, but here are the old prompts if anyone is interested.
November's Prompt
-
Literature!
July's Prompt
-
Gardens
June's Prompt
-
Dance
April's Prompt
-
Catechisms
March's Prompt
-
The Hidden Meaning of Gifts
February's Prompt
-
Macro Geography
January's Prompt
-
Extinction
Last Year's Prompts
January's Prompt - New Years Celebrations
February's Prompt - Famous Couples
April's Prompt - Smells!
July's Prompt - Books!
August's Prompt - Drugs!
September's Prompt - Labor Groups
October's Prompt - The Undead!
November's Prompt - Debates!

Some of you might remember a challenge I posed a few years back to fantasy writers. It involved multiple prompts spanning many categories, and its purpose was to help fantasy writers create a rounded setting for whatever stories they were planning to write. Well, I've decided to create a bigger, better challenge, and here it is.

The premise is very simple. I challenge you with a series of prompts, and you must respond to all of them, with adequate depth, to be registered as having met said challenge. The questions will be different from the previous challenge, as will the general format, but the overall intent to get Gaians writing is the same.

To start playing, create your own thread in the test subforum. Then get started working on the setup prompts. Once you have finished the initial 7 prompts, you can notify me by filling out this form and either PMing it to me or posting it here.




Name:
World Name:
Thread Link:




I will check your prompts, note you as a participant, and you will then be officially entered. You can also choose to PM a mod and have your thread moved to the Original Stories/Prose subforum, but that isn't necessary for the challenge.




There are currently ~481 prompts divided into multiple sub categories. I highly suggest that you reserve the first two pages of your thread, and then edit the prompts into them. You might want to go for three pages...

Here are the general rules of the challenge.

Post your entries in your own thread.
Start completing prompts. When you have completed an entire subsection (People/Families Geography/Landmarks) post in this thread with a link, and I will check that section and give you credit.
You can do prompts in any order, with the exception of the very first section.

In order to complete the challenge, -every- prompt must be completed.
The only exception to this requirement is when you explain to me why the prompt would make no sense in your world, and I will create for you an alternative prompt. You can only do this five times. I suggest you look through the prompts and consider whether or not they are relevant before you take the challenge if you are doing it for the reward, or better yet, stretch yourself a little and see what you can do to make all the prompts fit anyway.

Every prompt must be answered adequately. Some prompts have word minimums, and those must be met. Some prompts ask for only a few sentences, and they can be answered quickly. A prompt with no stated minimum must be at least 200 words long. If 50% of the prompts in any subsection do not meed this requirement I'll ask you to add more before giving you credit.

Most prompts include multiple questions. Not every question needs to be directly answered for the prompt to be filled. The questions are meant to be springboards for your own imagination. A prompt is considered complete if the general inquiry underlying the specific questions is answered in detail.
Most prompts will ask very general questions. You may choose to be as specific or general as you feel will create the most useful response.

The point of this is to get you writing new stuff. Please do not copy and paste things that you have already written to complete prompts. If I find out somehow that a participant is doing this they are disqualified from the prize.

The challenge may continue to expand over time or change in some details of structure. You will only be obliged to complete the number of prompts that existed when you started in order to win the prize. If you want to do more you are, of course, welcome to do so.

Don't hesitate to ask questions or request clarification.

BACK UP YOUR WORK. I cannot stress this enough. DO NOT rely on gaia to keep your writing safe.
Unlike the previous challenge there is no betting. Instead anyone who completes this challenge will receive a flat sum of

400k gold

. I offer this large sum because I am not going to make this challenge easy, and those who complete it deserve to be rewarded. There is no buy in to take the challenge but donations are accepted. If there's a rash of winners, people may have to wait for the gold to come to them, but it -will- come. Please be patient.

EVERYONE who completes the challenge will win the prize. You cannot lose the challenge, although if you are inactive for more than a month your listing may disappear from the front page. (I will have it saved elsewhere)

If, for some strange reason, I get very generous donations, the prize money will increase.