Have Your Pi
(?)Community Member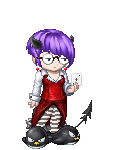 Posted: Tue, 28 Aug 2012 23:44:45 +0000
After reading an entire page of free verse and unmetered ABAB/AABB poetry, I'm puttin' my foot down. It's awful to see that no one, absolutely no one, is showing any love for established poetic forms. You're making this old heart cry.

So here's the deal. I want to see you all shape up, and I'm willing to put my gold on the line to make that happen.

Here are the rules:

1) Reply to this topic to announce your participation. When you do, roll one 20-sided die (it's that post action thingy on the right, for the less attentive out there [like me...]).
2) Go to the next post to see what form corresponds to the number that you rolled. Each form will have a different gold reward amount based on difficulty.
3) Research the form thoroughly.
4) Write a poem in that form.
5) Edit your original post (the one with the die roll) with your finished poem.
6) If your poem adheres to all aspects of the form, you win the amount of gold listed for that form.
7) If you've missed something about the form, you'll get a second chance to revise and submit your poem for 50% of the listed reward.

---

Now for some auxiliary tips/warnings.

* I'll tip your entry post just for giving it a shot! wink

* This is not a contest. You are not competing with any other poets; you are simply challenging yourself to try something new.

* Each reward is relative to the difficulty of the form. So while that sestina may look mighty tasty at a glance, believe you me - you're going to have to work for it. Not to mention that the harder it is, the pickier I'm going to be about following it.

* I am a hawk when it comes to following forms. Failure to complete could range from not following the prescribed meter to not following the traditional spirit of the form. That means, if you end up in sonnet-land, you'd better know what a volta is and make a good honest effort to execute it. If you feel that I might pick on something that you know drifts from the strict rules of the form, point it out in your post so I know you know.

* You do not get to choose your form. Of course, you're welcome to explore any and all of them outside of this thread - and well you should! But if you want to participate here for glory and riches, it must be random. (Mostly because I don't want to read 50 bajillion haiku. You'll see how much I love haiku if you're unlucky enough to get that one...)

* You may submit more than one poem, but your current entry must be submitted before you start a new one.

* While I will be reviewing your form adherence, I will not be critiquing the poems themselves. I like to put good effort into my critiques, and unfortunately, that's just too much of a time drain for me right now. gonk So if you would like people to review your poem, please create a new thread in the OP/L to get input.

* I am not necessarily online all the time, so if I don't respond right away, don't fret! I just have a day job that loves to eat up most of my free time these days. xp If I feel that for any reason I can't keep up with the entries, I will close down the reward portion of this thread (all entries up until that time will still count, of course) but continue to leave it open for anyone and everyone to try their hand at a random form or two.

Sound good?

Now then... LET THE POETRY BEGIN!