Rocknrolla03
(?)Community Member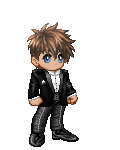 Posted: Tue, 25 Sep 2012 02:03:34 +0000
Any tips if I am going to publish a book? Just qoute me! (Reward is a free avi art! And I do avi art, but on my shop, you pay. FREEBIE REWARD!)
Ok here is my story so far:
Katies life

By:Savannah Best
________________________________________
Chapter One: New girl
It was allways hard, living on the farm. But mama took care of everything. She milked the cows, she grew a garden, and she even grew some wheat in that garden. But suddenly, life changed. My papa found a new job and we all had to move to California. It was sad leaving the farm.. But I knew, life would be better soon. TWO WEEKS LATER... Now and days, papa works at a fire-fighter station and mama works as a teacher. I will be going to the school that mama teaches at. It's called: Twinbrook High. I just turned 16 and I was homeschooled. I finished middle-school just weeks before I moved here. I just finished buying my school stuff. Today was the first day of school. I quickly grabbed my bag and took a poptart with me to school. As I was walking to school, a guy walked by me. "Hey." He quickly exlaimed. "Well Hello. I'm Katie. Do you go to Twinbrook High?" I answerd the nice boy. He replied, "Hi Katie. I'm Drake. And I do go to Twinbrook High, are you new here?" "Yes, I am. Could you walk to school with me I.." "Sure. No problem!" Drake replied. As the two of them walked to class Katie's mom, Ally got a phone call...
Chapter 2: Adoption WHAT?!?!?!?!
ring ring...ring ring.. ring__ "Hello?" Ally said as she picked up the phone. "Hello I am Marissa from The Find A Child Club. I just want to let you know that we have a 14 year old girl ready for a parent, and I just wanted ask if you wanted her. She's really friendly!" The Find A Child Club woman explained. "Sure! Can she come at 3:30, because I have to pick my daughter up at 3:00." Ally asked politly. "Ok we'll drive at 3." The woman answered. As Katie's mom hung up, she calmly walked into the room, where baby Sophia was standing up and clutching the side of her crib. Meanwhile... e Katie finaly arrived at school with Drake at 8:04. "Katie. You have to go to the office to sign in." Drake tried to explain. "Ok" Katie shortly replied. As katie walked into the office, she saw an old crimpled lady in the seat above. "Um, hi?" Katie tried to say as she stared at her rinkly dusty skin. "Why hello little girl. Are you new here. Just sign your name right here and we will let you go." she said in a very wicked tone. "Um ok." Katie said to the lady quietly as she filled out the fourms for her class. As Katie was walking, she saw her friend Drake with her worst trader ever, Elise. Ever since pre-school they have been enimies. "Drake!" Katie said relived, when Elise walked away crying. "Katie, I know that's your worst enimie, but she was my girfriend and we had a fight and now.. II felt bad for you, because I was dating your enimie and so I dumped her."
So, if you read all of it, it's about a girl named Katie. She used to live on the farm when she was 15, and then moved to Cali. Which she used to live in Texas. Quote me for tips! Thanx for supporting me in everything I do! What would I do without you CRAZIES!!!