schizophrenic_ai
(?)Community Member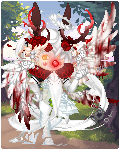 Posted: Sat, 26 Jan 2013 07:01:16 +0000
Simply put, I want to have my narrator effectively present his story through multiple nontraditional means. This work is in prose format.
Narration through Poetry:
I plan to have my
protagonist
present the story through poetry when he is under the influence of recreational drugs. Poetry is known to be the most subjective form of literature, so I was hoping to get an emotive effect from the poetic form. My main goal is to have the reader experience intoxication with my
protagonist
. I am more of a short fiction writer than a poet, but I recently discovered "prose poetry."
My questions:
01 Prose poetry or "standard" poetry - which would be most effective in accomplishing my goal?
02 I want to study more on poetry before I delve into writing this- what do you recommend to help me?
03 Which poets are known for their prose poetry?
04 Do you know of any poetry related to drug use?
Narration through Images:
When my
protagonist
dreams I want to continue the narration through images. My reasoning for this is that dreams frequently transcend words. In the real world it is difficult to relate dreams. When one attempts to relate a dream there is always this incompleteness in its description. Most conversations boil down to a simple "you had to see it to believe it." I feel that the best way to portray the abstraction of dreams is through images that mimic the likeness of M.C. Escher's work and Surrealist art. These images will basically take on a comic form. My
protagonist
rarely dreams so the work will remain predominantly prose.
My questions:
05 Is this method too avant-garde? Does it seem excessive?
06 As always, I want to be as effective as possible- can you offer any insight on narration through images (do you have any experience creating manga/comics?)
Dual Narration:
Though it is unheard of, I will have two characters (my
protagonist
and my deuteragonist,
00
) narrating at the same time. To understand how I will attempt this, you must first understand the scenario-
The 2 Realms:
The "Existing" Realm:
[ A "standard" reality/world where the majority of characters live and interact. ]
The Void:
[ A vacuum beyond time and space, life and death, and infinity. The realm is the epitome of contradiction- technically it does not exist, yet it does. Those who come here become liminal beings- they exist definitely and indefinitely- they have been here forever and have existed elsewhere. While here they remain unseen and unheard spectators looking into their former world, but they can only focus on one individual. Liminal Beings are condemned to solitude in The Void. Many variants of the singular liminal being can exist in The Void, but they will all be the same person (You are forever with yourself -alone).
The 3 notable characters:
Protagonist
[ Younger brother of
00
and
01
. He is completely unaware of
00
. He narrates in 1st person. He dual narrates with
00
. ]
01
[ Older brother of
Protagonist
. He is the "existing" variant of
00
. He can speak and interact with
Protagonist
. At some point he takes on the role of narrator (1st person), but NEVER dual narrates with
Protagonist
. ]
00
[ Older brother of
Protagonist
. He is a Void variant of
01
"existing" in The Void as a liminal being. He can NOT speak NOR interact with
Protagonist
or the "existing" realm. His voice is only known by the reader. He goes unnamed throughout the story, but his relation to
Protagonist
and
01
is heavily implied through
00
's dialogue. He occasional dual narrates with
Protagonist
(mostly commentary). Narrates in:
-1st person
(uses the pronoun "We" instead of "I" when referring to self, because he is also referring to
01
and the other variants in The Void. While in the Void he gives his personal insight on the events of the "existing" world.)
-2nd person
(occasional breaks the fourth wall when addressing the reader.)
-3rd person limited
(
01
is technically another character, but
00
has omniscient knowledge about his counterpart, because they are/were the same person and he has been spectating for an indefinite amount of time. )
I am not sure what form this narrative method should take on. My goal is to achieve a form that allows 2 voices to be heard/read at the same time. This feels like a task that can only be accomplished through cinema, but I want to accomplish it through writing.
My Ideas:
-The whole story could be presented in script format with
00
presented similar to a chorus. My issue with this format is that it loses the intended 1st person perspective from the other characters.
-I could salvage the chorus idea and have the story presented in prose like originally intended. My issue is finding a way for
00
to narrate through
Protagonist
's intoxication (which takes on poetic form).
-The narrations could be presented one above the other. When one voice is louder I can have it physically overlapping the other's narration. Or I can present the weaker voice in a smaller font.
-
I can differentiate between narrators by having their dialogue in different colors
.
-If I present dreams through images I can have
00
's narration presented like a detached and omniscient voice (similar to the
boxed
and
bolded
narration used in manga)
My questions:
07 Do you believe Prose is the best format to present this narrative form in? Would cinema or script be better?
08 What are your thoughts on salvaging the chorus? Can you recommend a solution to the intoxication dilemma?
09 Can you recommend any way to differentiate between narrators?
10 Do you know of any material that will help me to study up on this narrative method? (any similarities in structure will suffice)
11 Any comments? Any suggestions?