InvisableMuffins
(?)Community Member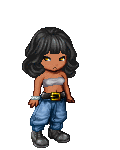 Posted: Fri, 03 Feb 2012 00:43:21 +0000
YOU DO

NOT

HAVE TO READ ALL OF THIS. ANYTHING IN THE PINK LINES IS OPTIONAL READING.
I don't. I'm 13 and I was writting a manuscript when I realised, it's probably not good enought to get published! What do you think?

SUMMARY
The book is about a boy who has the ability to control/make fire. He and his group (group C) ban together to defeate the others (group A and B) in competiton.

GENRE(S)
Action, A bit of romance, Fantasy, Fiction

SAMPLE
Victor's sweaty hands shook as he held the eggshell colored envelope. Victor had a feeling he knew what he would see when he opened it, "death" scrawled across the page. The letter was addressed from an office in the school. Surely, one of the members of Connan's posy had written him some hate mail. The click of the switch on his electric letter opener scared him a quarter to death. Victor took the mini shredder and let it glide slowly over the top of the letter's encasement. You could see the sweat dripping; when the top of the envelope fell onto his desk, Victor was scared half to death. Victor slid the sheet of copy paper out and looked at it. He lifted the bottom flap and was scared three quarters to death when he saw it was blank. Victor then grabbed the top half and was mentally dead before he even began reading it.

-----------------------------------------------------------------------------------------------------------------

CONTINUATION OF SAMPLE(the manuscript I have done already)....

After regaining his composure, he was able to easily skimp through the words in the letter to the important parts.
"So," He'd said, "I've been invited to group." He said the phrase confidently but he had no clue once so ever what "group" was. Who better to ask about this trivial problem than the only friend he had? Victor hopped off the bed of his Coland High dorm room, and began down the hall, letter in hand.
Victor found Nikki by the water fountain; she was taking a drink (standing as usual). Nikki smiled when she saw him.

"Hello Ms.VP," Victor greeted, "As Vice President of the entire school, and, the new kid's only friend, I require you tell me what group is." Nikki's jaw dropped a bit.
"V, no one's told you what group is yet? It's only the most important legacy at our school!" Nikki stated. Victor waited for further explanation.
"You see, four students with the best grasp of their abilities are chosen each year to represent the school in group. Group is a contest between the three rival schools, our school is group C. Group contest is held over the span of two months and in that time period, the groups have war battles to find out who goes home with the trophy. Simple." It was simple, but Victor had only joined this school a month ago.
"There must be a mistake, I was invited to join group," Victor said then, flagging his letter in the air. Nikki grabbed it, scanned it, and said:
"No mistake, looks like we'll be in group C together." It was no surprise that the VP would be part of group. What Victor didn't get was why he himself was invited.
"There's to be a meeting in chorus room four later today. They will be explaining in more depth about group, so come," Nikki advised. Victor watched as she walked off; her dark brown, almost black, hair flowing in wavy bundles behind her.

Soon, Victor ended up in chorus room four, sitting behind that wavy hair. The other two students in the room were sitting too.
The population of group C was very different. The group consisted of all level tens. Victor had joined Corland High a month ago, he possessed the power of fire control. He looked like a normal student. He was tall and athletic, but not exactly muscular. He had bright blue eyes and black hair, with naturally colored Caucasian skin. Nikki looked like a girl next door type, with an hourglass shape, wavy hair, and green eyes. Another girl, sitting alone in the corner had long, black, and perfectly straight hair. Her hair was also cut to perfection and her skin was pale. She had black eyes and a blank expression. One other boy in the room was slightly buff and tan. He had beach blond hair and a white smile. He looked like after a year or two more, he'd be the newest cast member on Jersey Shore. One other character was a rather serious looking teacher in the front of the room.
"Student of grade ten, welcome to your pre-day of group. Group is an athletic event between the students of Ashland, Brahland, and Corland High School divisions. As you know, Corland is a school that the government created mad specifically for students with special abilities. Brahland and Ashland High

are the same in this manner. A contest is held every year between the school's most excelled students, the winner brings home a trophy for their school," The teacher stated. Victor raised his hand, when he was called he said,
"I was chosen to be in group however, I joined this school a month ago."
"Despite when you joined, if you excel, you are to be chosen. Now, then, that's about all the explanation I'm permitted to give. Please proceed to introduce yourselves." When the teacher made his way out of the room, the children stared at each other before girl next door stated:
"Hey, I'm Nikki, Vice President, level ten." She smiled too.
Victor said then, "My name's Victor Murray, level ten. I'm a fire user." Jersey shore boy spoke up after that.
"I'm Dawn. I use Earth and I'm also a level ten. Nice to meet you, team C!" Everyone in the room was silent, staring at the girl sitting in the corner. She continued to stare at the wall but, she did speak, if you would call it that.
"I am A," she said in a thick British accent. Normally, I'd be her bizarre name that would trip people up, but Dawn, Victor and Nikki stared at her for the way she'd said what she did. Her voice seemed like it would have less emphasis and emotion if she

was telling the fire department her house was melting! A didn't find it necessary to say any more than that.
"So, what now," Victor asked. No one had an answer at first, but then, A contributed,
"We're supposed to come up with a group name that starts with C." The room was silent. A group name that starts with C, a tricky task.
"How about a word that means Victory or win or something," Dawn tried. It was about ten seconds later when Nikki had brought up the word conquest. No one in the room liked it, and so, the topic was moved to something that meant group. Again, Nikki offered the words. Her suggestions included clique, collection, club, clot, and crowd. All of them we denied.
"We could make up a word, as long as it sounds OK, it doesn't really matter," Victor said timidly. Dawn agreed to the idea and some time was taken to brainstorm.
"I know this is already a word, but what about congregation?" Dawn asked.
"A congregation is a group or people coming together to worship their religion," A seemed to answer, even though there was no question. She began scooting her chair to the group.
"It's not exactly religious but, we are all very passionate about our powers, right?" The group agreed.
"So," Victor began," We are group C, of Corland, High school division, Congregation." Everyone nodded in union. Victor himself gave a large grin. He'd been scared one of the bullies at school were sending him a death note, when in reality, he was chosen to be a part of Congregation. He now had a chance to be with Nikki, meet two new people, and work on his skills! Victor glanced down at his hands. They were in fists at his knees. Victor opened up his palm and looked at it; all the sweat had evaporated.

-----------------------------------------------------------------------------------------------------------------


Well, what do you think? Be sure to share thoughts in the comments! I won't get mad or offended no matter what you say so be honest.