Lightning the Lulu
(?)Community Member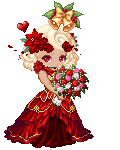 Posted: Fri, 12 Jul 2013 17:23:56 +0000
Haji Demon
The Legendary Guest
Haji Demon
The Legendary Guest
Haji Demon
The Legendary Guest


I gave up on One Piece after the arc I like to call The Luffy Show. I read about until they reunited and it just didn't move me anymore. Hard to explain, I may get back to it? But I'm not planning to, if that makes sense. Same with Naruto; I read until Itachi returned as a dead ninja and the "other Madara" showed up and I've heard spoilerific bits here and +there, but it didn't hold my interest by then. I suspect part of the problem is I had spent over two years playing terribly OOC characters from both of those stories in a farce RP and had a fantastic time with it. In fact I still randomly LARP certain characters from that RP; the favorites never seem to die. We occasionally talk about rebooting that RP for that reason.

Roy took a level in badass for FMAB along with Alphonse. That was about the best anime of that style IMO. Not a wasted moment in that storyline.

No, I'm a kpop fan, have been for years. I follow the work of my favorite idols, so I watch them on talk and variety shows. I tried a Taiwanese drama called When Love Walked In (ZhouMi and Victoria were in it) but it was too "formula" and I lost interest. I like the variety shows best, I think. You get to know the idols better that way, too.

I'm sorry you've had to deal with it, too. It's beyond annoying. They're a national embarrassment, the ones behind the "Murica" meme. It's humiliating to see it on places like Tumblr. Yes, they are so desperate to cling to their mythology that they cannot permit themselves to hear the truth.
Well..if you are on break from OP..I would rather have you wait till some arcs gather up..this show makes better impact when you watch a lot at once, though I still liked how situation at Fishman island has been developed since Fishman saga and how was it all related...Tobi-Obito thing turned me off in Naruto..it was so predictable that we expected better...
True! About everyone got a good fight in it..Pride, King Bradley, Scar, Greed, Ling..all of them really stood out..
Ahh..well..I don't think there is much chance for a guy like me to get into it..I never was much interested in knowing about other people :
Well..there are crazy ones, but there are also really nice ones..some are crazy enough to work in 3 stooges..but I've met Master Yoda, Miyagi sensei type too..and then there are some right in between, like a really good friend of mine who is your usual preacher, believes that earth is 6000 years old and all, but he didn't leave the good that Christ stood for either... he is the nicest and most helpful guy..he eats economically all year (still healthy), saved money in his food account, and he bought food for poor with it..I can respect a person like that. I might not agree with everything he believes in, but he is not a hypocrite....to aim for standards that Jesus set is quite impressive!
That seems to be the way of it with that genre of anime. It goes right along with all the annoying filler and frustratingly short episodes, I suppose. Bleach, Fairy Tale, etc. have all been that way and I have up on them, too. I'd rather get into something that doesn't string me along, more psychological or humorous or thought-provoking...unless, of course, it is a CLAMP release. Then I'm in for the long-haul no matter what. I've seen nearly everything they've ever put out or collaborated on.
emotion_awesome
Agreed, totally. Even bit players had crowning moments of awesome in FMAB. I hated the final episode though, it was unnecessary and sailed ships I'd have preferred to sink.
There are male kpop fans, not so many in my personal fandoms, but they're there. Plenty of male fans for the female idol groups, though! That and you will find more male fans biased towards idols who participate in sports-based reality programming, shows like like Invincible Youth or Kiss and Cry. It goes without saying that it's typical to begin by liking the music, then finding your favorites among the idol groups.
The guy you know could just as easily do what he does without the nonsense, though. He's not
doing anything that people with purely secular motives aren't willing and able to do. I do not consider the characters presented in the bible to be anything impressive, sorry.
Yes..Bleach and Fairy Tail do have a theme song of Trolololo, but I still liked FT a lot, the feelings and the action
biggrin
I used to worship CLAMP..till they decided to just end xxxHolic because it was becoming too much of work :T I was in love with that series, it made us believe that it is so deep and all and suddenly its like well..its too much of effort so lets just end it here :T
I think FMAB chars have made too many sacrifices for a bitter sweet ending. After so much effort, it would be hard to give anyone a sad ending.
I am deeply into music, but apart from vocaloids I never cared much about personal life or character of the singer..unless it was a legend like Freddy Mercury, but even in that I would never care about his fav color
neutral
Well, I do admire characters who sacrifice their all for sake of others and do so while thinking nice about even their opponents..(one of the reasons why I loved Code Geass so much). Also, I mean that my friend truly believes in it, he is not a hypocrite who thinks that this gives them a moral authority over the others. Yes, he could've done all that without believing in Jesus, but so could've Mother Teresa. It doesn't matter where one gets his motivation from, as long the person is making world a better place. Bible does say crazy stuff from time to time, but it also says some really good things too. I definitely enjoyed reading it.
I dunno, I never learned to hate Bleach so much as a lot of other ex-Bleach fans seemed to do. I mean, I gave up on watching it, sure, but I didn't loathe the filler segments, even the "Fillerception" aka Zanpakutou arc. I stopped when Ichigo defeated Aizen (in the manga) because that was as much as I really cared to know anymore.
The entire xxxHoLic/Tsubasa entanglement was really complicated, and I wasn't happy about the way either of them ended because they left obvious openings for further series...but I still love CLAMP. I don't care if Kobato and Fujimoto-san look exactly like adult Sakura and Syaoran. It's all good to me!
I didn't think the wrap-up episode was a good idea. I'd have rather they let us play with those ideas in our own imaginations than giving us actual imagery. Just my opinion, though.
Ohhh well it's not like you learn that stuff watching the shows I watch. It is fun to watch them, say, have to split into groups of two and cook traditional dishes they don't have in Korea while on promotions, for example. You get to see their personalities is what I meant. Like how they think and their sense of humor, stuff like that. Or if they can actually cook very well (Kim Ryeowook is just as good as the rumors claimed). Or you get to see them learn different skills like ice skating or high-diving, or they have to bungee-jump and you find out one is scared of heights and they cut to an interview segment where he tells you why. Stuff like that.
Of course it does so happen that Kim Heechul's favorite color is pink and his favorite pet is a cat but that came out due to them throwing him a surprise birthday party, competing for who got the best gift and one of them buying him pajamas with pink kitties on them...and he loved them...lol.
I don't admire Mother Teresa either. Saving those of the starving and dying who convert, all the while teaching them that birth control is a sin, isn't humanitarian as far as I'm concerned. Teaching them how to control the population so that they can reduce disease and feed the living would be humanitarian. I don't care that he's sincere about his faith, because I don't admire faith. People do good and I admire that as long as there's no rhetoric attached. As long as he believes that the earth is 6000 years old while doing it, I don't think much of him. He could do it without being ignorant, simply because it's the right thing to do as a human being, not as a model of someone who may or may not have existed. Morals come from empathy.
Lots of religious books say good things, throughout history. I found the bible to be internally incoherent, personally.
Fillers really annoyed me..I liked the one focused on Byakuya and his family, but rest were seriously bad in my opinion.
I might think better about it if the Bleach does something good with the current arc..atleast we might get to see Kenpachi's shikai and that would be a huge deal.
I was fine with Tsubasa's ending, things reached their proper end, xxxHolic was the one that I really worshiped and it is the one that failed me..And yeah..Clamp does love to repeat the look of their chars..even for Code Geass I kept thinking of how much they represent Syaoran and Watanuki.
wrap up episode? Do you mean xxxHolic or FMAB?
I'm sure all that is extremely entertaining..I just am a weird one, I don't watch much of sports either...I barely ever watch tv and when I do its either comedy or just songs while I exercise.
You might be the first person I know who might not like Mother Teresa. She helped everyone you know..majority of indian population is hindu followed by muslims and she helped them all, and neither of them are so easy to convert. I do give a lot of importance to faith too, it does give people strength, guidance, hope and motivation..like any good thing, humans abused it in wrong way, but I don't blame an atom for atom bomb. I think you are taking the wrong meaning of faith, there is nothing bad about believing in higher power, doing bad stuff in his name is. What annoys you is shape that overgrown religions take, but at core it usually have a lot of good ideals. And what is so wrong with believing that earth is 6000 years old? He is not pushing it on others and it is an irrelevant knowledge, it would not make much difference to daily life of most people, but what he does really do make a difference. Also, it is not like we know everything...most of us have no idea about what is going on around us. I do not even know the names of my neighbors..You are saying that people doing good only matters to you as long as they believe in the same things as you? Agreeing to the knowledge you confirm to? What a man does with what he is given is the only thing important to me. Why he does so makes no difference. Saying that its not your works that would credit you in the good book, but your belief is more of crazy christian attitude. Morals are available to everyone (except maybe cases like me), but applying those in real life is easier said than done. I never sat down to listen to a homeless person and gave food away when I was not with him. His faith leads him to not to judge people, live simply, work hard, always be cheerful and be nice to others. I am more talented than him, but I always did thought that he is more valuable to society.
Oh yes! Bible disagrees with itself at so many places..specially work of Moses and Paul..But book of proverbs is still wonderful to read! And I do like Jesus' character
razz
His will, charisma, leadership, strength and patience were exemplary!
I meant FMAB. I would rather have imagined life for the characters than had the wrap-up episode tell me what happened next.
It's not that you're weird. Entertainment is a personal thing and people are different. It's just difficult to get English-speakers to listen to Kpop (for well-understood reasons) so I try to reach as many as possible whenever possible to see who'll give it a shot.
I may be the first you've met but I am not the only one who thinks so. Click around
here
and see what I mean. I won't elaborate now. I will say that I don't think much of missionaries, period. Why you expect me to be impressed by people's conversion, when they were dying and the care was held hostage for the price of faith is lost on me.
Please don't presume to tell me what it is that annoys me - that annoys me, significantly. The man is question is a pastor, you said, therefore it is his job to teach this belief in a young Earth to others, who will teach it to their children and therein lies the problem, because that belief is demonstrably FALSE. I never said that whatever good he does is meaningless, did I? What I am saying is that just because he does good does not let him off the hook for perpetuating a myth that defies science, and collects a paycheck for doing it. This man can vote, so can his congregation. You are aware that there is a false belief in the US that a controversy exists in science over evolution. These people form a voting bloc to push this religiously-motivated LIE into the public school system. This affects the US as a whole, on an international level. I defend people's rights to hold their own beliefs. I am not so stupid as to not realize that some of these people will believe things that are undeniably wrong and I do not appreciate them pushing - yes, pushing - this nonsense into government and public schools.
I can state that I have given food and aided the homeless because it hurts to be hungry, starvation and exposure to the elements kills humans and that's ALL anybody needs to know to help another. It's very simple to be moral without iron-age fairy tales. It's called empathy. It exists all over the world and millions of people function using it for a guide. That is also a verifiable fact.
I dunno, jesus fried a fig tree for not giving figs when figs weren't in season. Not my kid of guy, if I even had any confidence he existed in the first place.