rogue blood angel
(?)Community Member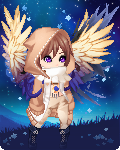 Posted: Sat, 22 Jun 2013 02:33:38 +0000
Hang out and chat with other fluff owners and treat others in need of treats! Don't forget to give a <3 please!
ART FREEBIE PORTION OF THREAD IS NOW CLOSED! Status:finishing requests! Not taking any more requests!



July 8th is when I will be finishing up all my requests and I hope to get them all done by the night of the 8th, if not, I will PM you your art from the 9th and later. Thank you for your cooperation!
Please give a <3 and tell others to too! I need 20 more <3's!
Please and thank you!
Thread will continue here until July 8th when the event ends. I ask of you to hand in your requests before the 7th for I will be closing shop on July 7th. Keep your avatar the same until you have your avatar art! If you change your avatar often, I ask you to recreate your avatar in tektek and submit a link. Do not forget that when posting your request, QUOTE ME, INCLUDE THE THEME NAME OF THE ONES I AM OFFERING and GIVE ANY ADDITIONAL INFO I WOULD NEED[depends on type of theme] (fluff name, fluff type, backgrounds, coloring, etc.)
[colo r=#4A7023]
Here's the Short & Sweet Version
Who: Rogue Blood Angel
What: Drawing Free Avi Arts for WTF and Holidays in 1st week of July
When: June 24th-around July 2nd/3rd 2013, Thread will be moved to another forum section and continue until July 16th
Will not take any requests on Mondays. (Those are my catch up days)
Where: Right here! ~LINK~ What the Fluff forums
Why: Share the love!
How:
Quote me with a request
!
Now skip to the blue part at the bottom.[/colo r]
[colo r=#E34234]If you're thinking "What the Fluff is this?!" Well, I'll tell you right now!
Maybe you've seen me around before during these Gaian events Like
Valentines 2k13
or maybe
Easter 2k13
where I drew several avatars
For Freeeee!
and I am doing just that again!
ONWARDS! So many of you are getting ready for events that take place in the first week of July. Those events would be Birthdays, Anniversaries and random Parties. Two of those Anniversaries would be Canada Day and Independence Day! Click Spoiler for Celebrations in first week of July
•July 1st: Canada Day[Fête du Canada][Originally called "Dominion Day"]AKA: Canada's Birthday or the anniversary of the enactment of the Constitution Act in 1867(Formerly called British North America Act). The 3 colonies formed to create the country above the United States known as Canada. Happy 146th Birthday Canada!
•July 2nd: The day the 13 Colonies separated from Great Britain in 1776
•July 3rd: Someone's Birthday! (Happy Birthday to you!)
•July 4th: Independence Day[Fourth of July] AKA: the Day Americans celebrate the Declaration of Independence! The Congress in the year of 1776 were working on the Declaration of Independence and it was approved and finished on July 4th of 1776 and were separated from Great Britain. Happy 237th Birthday!
Am I missing any holidays? Please inform me if you think I should add another one in there![/colo r]
[colo r=#0070FF]
Available Avatar Art Themes
Examples
Your Aviart may not look as good or as bad as some of these examples. AviArt attractiveness will depend on how easily I can grasp your Avatar's design.
•Independence Themes
**I will only be drawing Independence Themes until the 14th of July or earlier.
If "What the Fluff" forums are still going, they will be replaced with summer themes.
◘Canada Day Themed
◘Fourth of July Themed
•What the Fluff! Themes
◘Me and my fluff
◘Custom fluff[/colo r]
[colo r=#BA55D3]
All Arts will be outlined in Black unless requested otherwise.
All Arts will be in PNG format
All Arts will have a transparent background(if I can remember, if not a white canvas background) Unless requested otherwise.
All Arts will have my username [RogueBloodAngel] or [RBA] written on it
(not written all over the drawing such the examples on the left.
It will be written off to the side like the examples to the right.)
[/colo r][colo r=#BA55D3]
1 Art Freebie that will be done ASAP per person
All other requests will be known as 'Extras' and will only be done when there is a gap in my time, AFTER all of the other requests are finished.
Refer to Possible Question Section about Extras for further explanation.
[/colo r]
Whew, now that that's done. I have a few more requests to ask of you(don't worry I'm almost done my ramble!)
1. Follow Gaia's Rules and TOS
2. Give a Treat to the Fluffs Around You
3. Hang and Chat while You Wait for Your Art!
4. Vote in the Poll and Give a <3 Please!
5. Spread the Word!!

Megathread: Complete
Inquisitor: Complete
Threadmaster: Requires 20 more <3's
Thanks to all your help!



If I can't give your fluff a treat, I will most likely tip you if you helped out a lot!



Okay I think I'm done! Any Questions, refer to the Questions portion and Quote me if your Answer is no where to be found.
Thanks for your Cooperation! Hope I can get to drawing all requests!

(Yeah I type a lot, hope none of you actually read all that! Whew good thing for Spoiler buttons! They're like folders for posts!)