Gaea Ondine
(?)Community Member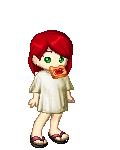 Welcoming Vampire
7,800 Points
100
Posted: Mon, 18 Feb 2013 15:26:57 +0000
Hello fellow Gaiaonline users. My username is Gaea Ondine and I decided today to join Gaia seeing as it's in celebration of its 10th year and what better day than today to join in.

My username means Goddes of Earth and Water Sprite in order of Gaea, being Greek and Ondine, being Latin. I thought it was a nice name, had a nice meaning and also it sounds a bit like Gaia Online.

A bit of information about me. I've known about gaia since back in 2003, but never really joined, I watched friends played, used their accounts sometimes but nothing beyond that till today ofcourse.

I am 24 years old, happy to be graduation from bachelors in Elementary School Education from College this upcoming May. My birthday is on December 3. I can speak both English, as a second language, and Spanish as a first but I tend to use English more than Spanish.

I love animals, I have a couple of pets of my own; three cats, one turtle and one rabbit.

I love to read books; mystery, magic anything along those and others too. Huge Harry Potter fan and James Patterson with his Alex Cross character. I write short stories from time to time at random.

I love anime and manga, I cosplay when I have the time for the few conventions I go through the year, I make my own cosplays, most recent one I made was Ashley from Wario Ware and I also make plushies out of felt, recently made the Despicable me Cast; Gru, the three girls, Vector, the unicorn and a minion for a HUGE fan friend of mine.

I won't name all the animes and cartoons I love but I will say I am a big fan of Dragon Ball Z and proud to say I HATED the movie they made with real actors. Vegeta is my favorite one for some odd reason and I made my self a felt plushie of him when he first came to Earth.

Well that's a lot of information, I could go on but most of you and if not all, will not ready half or even a quarter of it but it's alright, you're on a website with lots of text and you hate to read so that makes sense. Just give me a random 'Hello and welcome to gaia' post and it be just fine.

Thank you if you read, and thank you if you didn't but posted something.