Black Lust Perfume
(?)Community Member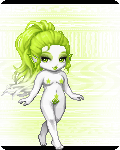 Posted: Thu, 19 Jan 2012 03:15:19 +0000
-
Welcome to my little shop
-
I am very interested to buy all of your items below, there is a price that I offer that I am willing to pay you for the item itself.

Black Silky Boxers
- 450 each




Babydoll Gloves
- 290 each

Elf Style Pants
- 245 each

Basic Black One Piece Swimsuit
- 245 each

Ocean Summer Top
- 48g each

Any zOMG Recipes
- 35g each

The 4th Amigo Lucki Pants
- 5g each

Blockhead, any Blox
- 45g each

Jailer's Keys
- 90g each

Mantist Mask
- 45g each


Arrow Fish, GoldFish
- 200 each



Streamer Fish, Spikey, Sharktooth
-450 each

Burning Pile of Summer Tops
- 600g each



ANY Transparent Skirt
- 180g each
Fill the Trade up and I will do the math and you can do as much as you wish.
Full trade (12 Items of either those, I add 25g)

I am collecting those for my Epic Quest-


Note: Those is only ones I am interested to buy, not other items.

If you do not want me to pay, just say "Donation" in the Label.
If I am Offline, feel free to send the trade and I will pay right away as soon as I logs into the computer as daily.