Gyptoega
(?)Community Member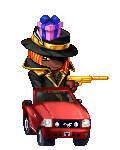 Posted: Wed, 27 Jun 2012 05:20:26 +0000
***Will Tip Anyone who bumps for the Cause***
Updated 8/06:
Goal Before submitting Letter: 100/100
:Goal 1 Accomplished
Petition is now sent to insight games and Viximo company. Now waiting for replies and I am also gathering 25 more just so they know we are being serious about this for now.
Goal 2: 5/25
Hello everyone! Another fine day, I thank you for your support. I noticed that ever since I updated last time, no one knows what my petition was about because I deleted my old message. Here's an explanation on what my petition is all about, so you won't be in the dark:
After learning from Mahjongg Dimension, I realized that waiting til the developers make the choice and try to defend to keep the game after that may be too late. The reason is that there was no support leading up to their decision beforehand. Furthermore, with the current situation of Backyard Monsters. There are people out there that are waiting for when resort world will be taken off the site. I decided I didn't want to wait to act after the developers make that decision to remove this game.
If we want to keep resort world, we got to tell them how we feel NOW. I realized that gaia online and viximo games has no say when the game may stay on. So, my target, are the developers first (Insight game Company), Viximo games will be second, and last Gaia online developers who initiate these types of games online. We have to convince the developers not to remove this game from gaia online and support it BEFORE the fact. I'm tired of seeing these games being taken off the site. I believe if these games come here, they should at least stay here for more than just less than a year. No game has lasted a year yet that was from another company, and the fact is we should decide if the game should stay or be removed because we supported it. If we put all the support in it (like those who put money into backyard monsters) I believe it should stay.
I hate that we the players are always left in the dark about these games removal. If they are going to be removed, they should at least give us a date that these games are temporary. Furthermore, give us a choice to have some of our gaia cash back, transferred to playable version, and more. We people who supported the game either by cash or playing it should be taken more serious than just. "Oh we are nothing but a bunch of unknown people spending money. They won't care".
No! We DO CARE!!!
and as a gamer, these removals are outrageous.
However, my goal is to keep the game here. if you desire resort world to stay on gaia and care about this game. Please sign the petition below. Let's show them that we are not just a bunch of people that would be pushed around like this Gamers (those who just play the game) and Supporters (those who play and spend money on the game) alike. If we come together as a Community, we are not weak. They need to recognize that we want these games to stay here! The Developers, Viximo Company, and Gaia Company, "WE WANT THESE GAMES TO STAY!"- This statement is also true for backyard monsters.
Let's show them what we can do as a community. We can't let them underestimate the power of the community!
Thank you for reading and for your support!
If you want your voice to be heard, and tell the developers how you feel about Resort World on Gaia Online,
WARNING:
I cannot put anyone else's name in the petition or add you to the petition. This is an official electronic petition, and I will inform them as well that it was electronic. However, I must submit the following to keep your signature valid:
(1) Name
(2) Time Stamp
(3) Age
Without the minimum three on the petition, your signature is
INVALID
and you will
not be added
. According to the rules, If I had to add you in the electronic petition, it is considered
" SIGNATURE FORGERY"
because I don't know your age nor will it develop an approval time stamp.
This is NOT a THREAD PETITION! Just saying "SIGNED IT" on the thread does not make your signature valid. You have to click the image link above. Even though I tipped you for bumping, your voice will not be heard nor known if you only posted in the thread.
I formally thank all those who truly signed my Petition. Your signatures are valid and will be sent to the developers once I am finished translating everybody's thoughts into Russian.
I also provided a banner below. You can email this to your other friends, put it on your signature, or on your chat thread. Spread the word about the petition. We need all the help we can get.
[url=https://docs.google.com/spreadsheet/viewform?formkey=dENMdjBUTlRZa0RfbEhkRjhKVk9RV3c6MQ#gid=0][IMG]http://i1107.photobucket.com/albums/h396/gyptoega/sign-petitionsharing-button.png[/IMG][/url]