Ms Daffodil
(?)Community Member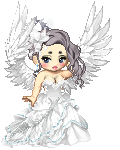 Posted: Fri, 14 Feb 2014 18:50:34 +0000

VALENTINE'S DAY SHENANIGANS
Hi and welcome to this little hangout where ships and all varieties of shenanigans are welcome!
I will warn you now:
Post here and it's free game.
You or your OCs may be shipped, and with someone or something you are not familiar with! Feel free to contribute! Draw, write, do whatever you creatively like! I'll add the shenanigans to the first page, if you'll allow me.
3nodding
I also ask that you
keep an open mind
and enjoy a little
humbling humor
, alright? Love and laughs, let's keep it light in here, no one is serious.
Last year......




- - - -

Crack-Shipping Meme:
I will be taking names for the
Crack Pairing Meme
.
I'll host a livestream and fill this out with you guys. I think it should be fun. It'll probably take a few streams, so I'll keep a quote list, or if you want to be added lemme know!
As of right now, the list is open to participants of the Word Games forum. Round two (if this doesn't kill me) will be open to anyone who asks.

1. Maze
2. Visher Leonidas Wulfgar
3. Holmgeir
4. Skadi Sundermount
5. Tr1ck-Sh0t
6. Rhea Byrne
7. Dark Endeavor
8. Skeet Draconis
9. Lea Florens
10. General Kim
11. Flawlessly Broken
12. Elrom

Gold Contest:
It's simple! Roll a 100-sided die. Whenever you get a 26, you win 250k! Quote me when you do and I'll send a trade. You can win multiples, that's k with me.
With donations by:
GoIdfinch - 300k
octopotamus - 500k
Thank you, guys!
heart