esste
(?)Community Member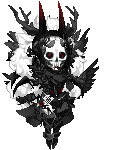 Posted: Fri, 21 Feb 2014 07:16:19 +0000

@ Aro ::

I wasn't informed! gonk You people gotta tell me these things
if you expect me not to put my foot in my mouth D; lololol
She would look pretty bitchin' in that style~ hahah <3
Do you have a tektek of what she's wearing? I know most
the items prob won't be there cause it seems you're wearing
a few newer ones > o <

@ Bea ::

I'm doing alriiiight~ Anxious about this weekend. Thinking about playing
the sick card and not going to Bri's over-the-top birthday party for her one
year old that won't remember any of this s**t. orz lol. I don't have any
money for a gift~ And I agreed to face paint (but I explicitly said I needed
practice beforehand.) She has yet to bring me the tools or the paint for said
practice and the party is on the 22nd. = n =; I feel like an a*****e for lying,
but I should have to chase her to get s**t for her own grandiose party...
Poop. It's all poop. Poop everywhere.
How're you?