Hero Rising
(?)Community Member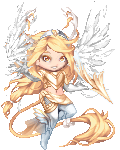 Posted: Sun, 11 Nov 2012 03:50:59 +0000


"When governments fear the people, there is liberty. When the people fear the government, there is tyranny. The strongest reason for the people to retain the right to keep and bear arms is, as a last resort, to protect themselves against tyranny in government."
Thomas Jefferson (attributed without source)

"Tyranny derives from the oligarchy's mistrust of the people; hence they deprive them of arms, ill-treat the lower class, and keep them from residing in the capital. These are common to oligarchy and tyranny."
Aristotle in Politics (J. Sinclair translation, pg. 218, 1962)

"One loves to possess arms, though they hope never to have occasion for them."

"It is also in the interests of a tyrant to keep his people poor, so that they may not be able to afford the cost of protecting themselves by arms and be so occupied with their daily tasks that they have no time for rebellion."
Aristotle in Politics (J. Sinclair translation, pg. 226, 1962)

"On every question of construction (of the Constitution) let us carry ourselves back to the time when the Constitution was adopted, recollect the spirit manifested in the debates, and instead of trying what meaning may be squeezed out of the text, or invent against it, conform to the probable one in which it was passed."
Thomas Jefferson letter to Justice William Johnson, June 12, 1823

"Laws that forbid the carrying of arms disarm only those who are neither inclined nor determined to commit crimes. Such laws make things worse for the assaulted and better for the assailants; they serve rather to encourage than to prevent homicides, for an unarmed man may be attacked with greater confidence than an armed man."
Thomas Jefferson

"Every citizen should be a soldier. This was the case with the Greeks and Romans, and must be that of every free state."
Thomas Jefferson (1743-1826), US Founding Father, drafted the Declaration of Independence, 3rd US President


--------------------------------------------------------------------------------------------------------------------------------------
I shoot rifles with my father every weekend. So has been the tradition since I was a young girl. I shoot an AR15 and an AR10, as well as 2 shot guns. When my house was nearly invaded by four men and I was home alone a few months ago, I had nothing but a trusty rifle. It potentially could have saved my life. Thankfully, the men mysteriously left and I called my dad.

I appreciate my 2nd amendment rights.

Now, my rights have been challenged. Obama made it very clear throughout his political career that he believes in extreme gun control, and here in New Jersey, it has gotten very difficult (and expensive) to own military grade weapons. (such as the AR15)

In a recent debate, he stated that he would confiscate all military grade weapons from civilian homes.

This means that the government, the military, and criminals (who dont give two shoots about the law) will be the only people with military grade weapons.

Instead of disarming Iran, he plans on disarming his people.

This reminds me of China in the 50s. The government took all weapons from civilian homes, gave it to the gov and the military. Long story short, 68 million people ended up losing their lives. All leters for help were hidden by the government.

The reason for the 2nd amendment was to protect Americans from the government. The only reason the government would disarm its people is to protect themselves in the case that they abuse their power. (Russia, China....sounds familiar)

There are too many socialist people working with Obama, a self-proclaimed socialist in the senate (elected just this week), and now...this?

The second amendment clearly stated "the right to bear arms shall not be infringed"

I joined the NRA...but what on earth am I going to do? All I see is our filthy government brainwashing the people by giving them whatever they want and slowly taking our rights until...what are we left with?

I plan on allowing the government to pry my weapons from my cold, dead hands....AFTER I fight every day protesting on behalf of our founding fathers.