Yasumita
(?)Community Member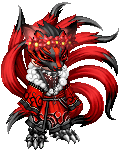 Posted: Sun, 19 Aug 2012 02:24:31 +0000
Story
Here at White Willow Academy we are a high standard, high maintenance school for the newest generation of those accepted. There are many things in this school for the use of the
students
including: A Pool, Hottub, Nice dorms, Good food, and a well maintained cafeteria, along with a bunch of other interesting things. The students at this school are treated exceptionally well. While the
slaves
are treated well, just like slaves. There are plenty of sights around the school to keep our students happy and entertained. A few being: The End Zone, a place where students can work out without having to venture in and out of the school, Three Kings hole in the wall, a place where students can get rather large cups of cocoa and fresh baked goods, Bamboo, a place more for the girls here at school to get things more for themselves so they don't need to travel everywhere to get it, Jingle Jangle, a place where students and sometimes slaves can find their soul mate, Wonderland, well the name practically describes itself. There are more places around the school but some cant be told.
Here we have slaves to serve our wonderful students. Each student can pick out a slave or two that will follow them around during the school day and as long as the student wants. All slaves must return to their owners dorms before curfew and the same goes for students. The students get the luxury of attending class and if they want to their slave or slaves can accompany them. That is one of the more nicer things the principal allowed them to do besides using other things listed above. There are vaccinations given to the slaves to keep them from turning into a vampire and cancelling the effects of the succubus or incubus. These are giving every day to the slaves to keep them well, being them. We need our slaves to be happy and fit so we don't end up with some unpredictable actions. We hope your son and or daughter will be happy to be here and hope you have a nice day.
Love, The School Principal.
Places around the school
Library -Accepting job applications-
Cafe -Accepting job applications-
Nurses office -Accepting job applications-
School store -Accepting job applications-
Medication store -ID needed- -Accepting job applications-
Low Joe's black market goods -ID needed- Accepting job applications-
Three Kings hole in the wall. -Accepting job applications-
Raymond's Creamery -Accepting job applications-
Descriptions
Friend did this for me. Freaking loved her help.
The End Zone- school gym is no fun. So instead of being forced to work out in the school gym kids have a membership here. They have to do favors for the school for a membership though. Simple things like decorating the school or being a helping hand in fundraisers.
Raymond's- been around since school started. The owners a close friend of the principal Raymond's is an old school, made fresh everyday creamery, hand churned ice cream. It's called the school's secret since its said it's the best ice cream in the world. With all the crazy falcons and such. Even the normal ones exceed expectation.
Three Kings- a small hole in the wall shop that sells giant cups of coca and homemade baked goods. Kids usually go there when the weather is colder.
Low Joe's- place where kids buy black market goods. Principal overlooks it because she gets a payout each month.
Bamboo- since the campus is so large, and girls don't feel like spending money for taxis just for their girly needs the campus has provided a large two story building filled with all the name-brand soaps, nail polish, stuffed animals, pillows, blankets, recipe books, etc. anything and everything a girl wants and needs not to mention its all ubber cute. <3
Jingle Jangle- the place where most couples are formed since the store itself was made so love would prosper. Jingle jangle is like a dating service. But don't let that fool you, it's hard to get your a** in. You have to fill out an application to see of your even worthy to be put into their 'lovers system'. Many girls apply and rarely get in. But it's said that the rare people who get in meet their future spouses within the store.
Wonderland- this store is all about creating another world on campus. They have a different theme every week. They transform the building's insides to match that theme. No one knows how they do it but wonderland really is a supernatural place. When the theme was one a fantasy forest, the store looked the an Amazon. The trees were tall and the roof was so high it looked just like the sky. The sounds of nature rung out everywhere and even exotic animals walked around. The week after was Atlantis, the trees disappeared and so did the animals. You walked through the doors and instead of solid ground you walked down steps and into a large room. A pool the size of a pond stands before you. A man with a tail hands you a piece of gum. He tells you to chew it and dive in, you do as he says and go underwater. Sparkling lights hit you and you see an underwater civilization. Fish of every kid swim by you. You swim down to the giant castle and walk inside to find a ball going on. Everyone in pretty mermaid outfits wearing pearls and bright colored shells and you realize they're your classmates. Wonderland is forever a mystery with all it's themes.
Openings
Dorm adviser -Accepting-
Assistant to the principle -Accepting-
Office assistant -Accepting-
Charms and colors
Collar color meanings
Black-rebelliousness, doesn't listen, mad
Red-Aggressive, Rude, mean
Purple- Royal, powerful
Pink-flirty, attractive, willing to become a lover, loving, the list goes on
Green-Soft, kind, sweet
Blue-Shy, quiet, timid
Orange-Playful, energetic, bubbly
Yellow-Loyal, trustworthy, trusting
White-Pure(Meaning untainted), royal like, angelic
Brown-messy, hyper, jumpy
Dark Grey: Jealous and Possessive
Charm Meanings

Tombstone- Ressurected
Question Mark- Hiding something
Halo- Virgin
Shield- Protector
Wand- Magical abilities
Flame- Hot tempered or violent
X - Doesn't trust others
Sword- Likes to fight
Heart- Romantic, Sweetheart
Mask-Shy, Afraid
Dog- Loyal
Blood drop- Blood donor
Whip- Beat in former ownership, may be timid
Angel - Innocent
Profiles





Students

Username:

Name:

Nickname: (If wanted)

Gender:

Vampire or Succubus:

Orientation:

Age:

Birthday:

Height:

Looking for in a slave:

Personality:

Likes:

Dislikes:

Abilities:

Dorm room #1-10:

Slave(s):

Pic: (anime please)





Slaves


Username:
Name:
Nickname: (If wanted)
Race:
Gender:
Orientation:
Age 9-19:
Birthday:
Height:
Colors:
Charms:
Likes:
Dislikes:
Abilities:
Owner:
Pic: (anime please)
1: Ailee Park
2:
3:
4:
5: Devin Spades
6:
7:
8: Jeanne Cross
9: Vincent Redfield
10: Desmera Mitzia
Rules

1: ii White Noise is god.
2: No Godmodding.
3: Use (( )) [[ ]] {{ }} for out of character talk.
4: Use "" or a different color to talk and italics to think.
4.5: Third Person Only
5: Fighting is allowed but no killing any one unless they and I say so.
6: Romance is allowed just remember Gaia's rules on this. Time skip if you're doing the naughty naughty.
7: Send Profiles to me titled "What Is That Noise?"
8: Students can leave the gates and so can teachers, slaves can not leave school grounds unless with their master.
9: If you want someone as your slave or master send it to me in a pm and I will make sure it is okay with the other. If I'm not asked then i will leave the placement blank for anyone to take. Boughten slave profiles will be colored in

Red

and unboughten slaves profiles will be the normal color.
9.5: Put in a mrgreen somewhere so i know you read the rules.
10: Slaves do not attend class.
11: You can have as many characters as you can control
12: You can have 2 slaves.
13: If you do not post in a week without informing me you won't be on, I'll delete your character from the thread.
14: Dorms are Co-Ed
15: 2 to a dorm and slaves share their masters dorm.
16: Subscribe to the OOC thread
17: New Rules will be added in

Green