Endoh Uchiha
(?)Community Member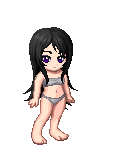 Posted: Thu, 20 Sep 2012 16:15:02 +0000
~Welcome to Hell High~
There is a secert about this school that no one has yet to figure out about this school yet. The principal of the school happens to be Lucifer aka Satan him self. Besides that one of the teachers happen to be the king of the vampires as well. During the day its just a normal every day looking high school. But there is a reason why its called Hell High. And the mortal's that come to the school or live around the school has yet to figure out why its called Hell High. *Chuckles darkly then* Under the school lay's the gate way into hell and every night the gates open and out spills the other teachers that teach there.

Yep there demon's and they may seem nice at first there not really. They want your soul's they want to train those that are hiding in the student population. But mostly they want to kill the mortal human's sooner or later. Well you step into Hell High and become either the victim or a slave with out knowing you are a slave to one of the demon's or the vampire. Or even the king of the under world him self? There is a third choice in this game. That choice is will you make it out alive in this school or make the demon's, the vampire, or the kind of hell fall in love with you little mortal's?
~Three years later~
Time for all has seemed to fly on past since those that entered the school for the first time. Satan him self aka Lucifer Jones is happily married to his wife Serenity Jones (Black) while his son's have come to school more and gotten older. His oldest son Micheal who was born an angel since his mother is god because of what he wanted to do to his unborn child was cursed for a year to be a baby unable to do anything about when his mother took the child from him to be raised as an angel and his father didn't step in to do anything to stop him. Micheal is still cranky with his father over the fact though.

Devon is now the king of the dragon's after being forced to kill his father to take over the role then. Dracula is still the king of the vampires and his wife Seras Victoria has given birth to there first child who is now a cute two years old and there daughter who is one years old. Devon's wife has yet to give birth and Devon is flipping out over the fact as well to. Nora and Sora are still and Hell high but are no longer students they are just seen walking around with there father Damien. Nora and Sora always go off grounds to see there girlfriend's and spend time with them as well to.

Sebastian is now the king of the high elf's and is now just helps out at the library part time when he isn't busy with things back in the kingdom. Even letting elfs go to the school as well to so they can learn. Rose Mary has dropped the use of the name and went back to the name of Naku and is still with Zen sexually. King Grey Shire is still control of his kingdom and is married with Intergra and they have children Mynn and Bunny. And the others have all done things with there life and moved on from the school to go to collage then even Aiko the grandson of Merlin Soren now the king of the neko's still is strange perverted self. He does his duty as king and works during the school season healing the idiots though he still gets served candy and chocolate and such. His wife Juliet is his sleeping beauty and has always been the love of his life.