One Woman Revolution
(?)Community Member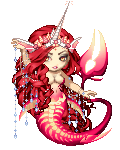 Posted: Sat, 31 Mar 2012 06:04:37 +0000
Adel Pahalvan
In Adel's hand was a rather sloppy map, pointing in the direction of the school, with a vague "We'll be here" signed at the bottom of it. He figured it was Drimn's handwriting, from the near-calligraphic flourishes he saw in the text. Really, it was for the better that it was all drawn out, given his struggles with reading. Not to mention, he could just point to where he was and where he was headed should he find himself lost, and in need of direction.

And here he sat, at a very large, and to him, strange-looking building. It didn't match the contemporary look of the Salleans, or the harsh, practical look of the Lonetians, or the intricate designs of his own people. No, it was something else entirely. It was almost foreboding, really.

Looking up at one of the spires, he scratched his head, before stepping inside. He had only heard Rachel refer to this place as "Essdeegee," and had no idea of the full name. Had she been completely honest with him about it, he likely wouldn't have come, though now that he was here, he was likely here to stay, even if it was just to flush out the demonic menace he found himself in. Besides, Rachel wouldn't lead him astray, would she?
"Adel?" Came a quiet voice behind him. Rachel had been training, and it was easy to tell. She was a bit sweaty and her long red hair had been pulled up into a sloppy bun. The woman stood in a pair of short black shorts and a sports bra, with bright red sneakers. For once, her clothing probably looked even more odd than Adel's.

"I'm almost surprised you've come. I figured you and Pallava would have sauntered off on your own. Are you alright? Would you like some tea? I was just about to head upstairs and make some. "