Incubus Flame
(?)Community Member
Posted: Sun, 07 Oct 2012 08:29:57 +0000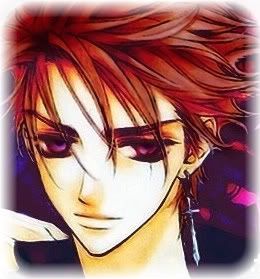 L
___
Y
___
L
___
E
______
H
___
A
___
W
___
K
___
E
location: the Dean's office
companion: no one
((*IMPORTANT NOTE: Lyle Hawke is just an alias. His real name is Ryojin Ashikaga.))
When Ryojin was looking at names for his new identity, his uncle Taka had jokingly suggested "Randy d**k" ("randy" in England means "horny" ) to which Ryojin had seriously suggested "to go f*** himself." Now, under the name of Lyle Hawke, Ryojin Ashikaga quietly slipped into the Dean's office with a cart of cleaning agents and utilities with every intention to bug the room.

He had a raggedy baseball cap to cover his dyed fiery hair and kept his head down to partially cover his eyes. Ryojin had dyed his hair as differently from his original black locks as he could and wore color contacts to stay off the grid of the demon council's radar. However, since his new hair was so eye catching, he always had it covered and wore something to cover his face as much as he could.

Now with his new job as a janitor, he could wear a face mask without looking suspicious. People would just think that he was trying to avoid inhaling strong chemicals while cleaning. If he could, he would've grown a beard, but demons don't grow facial hair for some reason. He made a mental note to obtain a fake beard, but for now he settled for a patterned grey bandanna tied around his face covering everything below his eyes. After sliding gloves onto his hands, he set to work on securing visual and audio devices discreetly around the room. Next, he'll bug his father's and uncle's dorm rooms.

Even though he was working for his uncle, he didn't trust him one bit. Their working relationship had always been tentative, and could he blame him? The first time they worked on a mission together, Ryojin was just a fledging teenager at the time and a beginner, and his uncle decided that the best way to test how much he learned at the academy was to shove him on a wild and enraged dragon that looked like it was going to have a homicidal episode of pin-the-tail-on-the-donkey. Taka then shocked its behind, sending both Ryojin and the dragon flying through the air, doing a fantastic replication of the roller coaster of death while Taka turned on the most "appropriate" music to create the right "ambiance" for his nephew's near-death experience. He could still remember it:
♪ You spin me right round, baby, right round--- ♪
"I HATE YOU! I HATE YOU SO MUCH!"
The b*****d even had the gall to (feign) hurt.