Bjarke Magnusson
(?)Community Member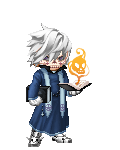 Ruthless Tactician
11,050 Points
200
Posted: Thu, 31 Jan 2013 03:18:14 +0000
Welcome to Dōbutsu acadamy where all types neko's are welcome even very rare ones (there will only be a very few of these) (I need alot more students people so feel free to sign up
) Dōbutsu acadamy is an school for nekos from the age of 17 to 20 (there may be a few exceptions but you have to discuss it with me first just pm me to discuss it) i will be setting up the rules for the post once i have all of the people and NO POWERS
ok pm me if you wanna be a teacher at the moment we have 3 classes
1-A teacher is Mrs. Kitsune her students are as follows Gabriel and Reira
1-B teacher is Mr. Zato students are as follows Beyond Dani
1-C Teacher is Mr. Nickolas students are as follows Ameunet rosemund and grayson
only ten students are allowed per teacher
BIOS
Dinomaus von Lupine
Name: Duran
Nickname(s): The Dean
Place of Birth: glassgow,scotland
Date of Birth: october 31 1991
Age: 22
Height: 6'2
Birth Stone: fire opal
Birth Flower: dosent care
Speices: wolf neko
Gender: male
Orientation: strait
Social Status: a loner
Phobias: loseing his favorite pipe
Appearance: tall, log black hair , toned
Clothing: a kilt
Personality: sarcastic ,a flirt
Likes: women, his pipe , good food, sweet things,
Dislikes: spicy things. stupid people , and buff chicks
Strengths: smart . excellent tactician , fighting ,
Weakness: berserker,
Turn On's: a cute smart woman, fox nekos
Turn Off's: dumb broads
Sexy xxo
Name: Misa Akemi
Nickname(s): Misa, Misa-Chan


Place of Birth: Tokyo, Japan
Date of Birth: April 4, 1993
Age: 19
Height: 5' 2''

Birth Stone: Diamond (A girl's best friend)
Birth Flower: Chrysanthemum
Speices: Cat-Human (Human with cat ears and a cat tail)
Gender: Female
Orientation: Pansexual
Social Status: Single, Curious & Flirtatious
Phobias: The Depths of the Ocean

Appearance: Light peach hair with pink streaks mid-back length, soft puffy tail and ears of the same colors, ice blue eyes and tan skin. Soft pink lips.
Clothing: Wearing a white casual camisole style top with lace and a layered light blue skirt, knee high white stockings and white lolita style shoes with light blue laces.
Personality: Kind, socially awkward but has good intentions, often quiet unless hyped up on sugar/coffee (which is usually the case). Has an oral fixation but keeps it under control (as much as she can).
Likes: Sweets, coffee, having fun, making new friends, flirting, nature, sleep. winter/cold weather, cuddling, being pet
Dislikes: Rude people, being bored, hot weather, tea, not getting enough sleep, math, fighting, arguing
Strengths: Creative, witty, can bake the best cupcakes you've ever had ><;
Weakness: Chocolate, shyness, distrust
Turn On's: Kissing, massaging, caressing, licking, biting, hair pulling, cleavage, abs, foreplay (am I allowed to say that? >&lt wink
Turn Off's: Pick-up lines, profanity, a macho attitude, rudeness, narcissism, arrogance


Beyond Dani
Not done yet
Leila_Creepshow
please finish!
Name: Reira Roorensu

Nickname(s): Reira, Rei


Place of Birth: Saka Forest

Date of Birth: 6/25/95

Age: 18

Height: 5"1'

Birth Stone: Pearl

Birth Flower: Rose

Speices: Cat Neko

Gender: Female

Orientation: Bi-sexual

Social Status: Single, and friendly

Phobias: Dark, Small Spaces
XxVinny LovexX
Name: Gabriel
Nickname(s): Gabe


Place of Birth: Berlin, Germany
Date of Birth: 1/31
Age: 18
Height: 7ft

Birth Stone: Garnet
Birth Flower: Carnation
Speices: Cat/human
Gender: Male
Orientation: Bisexual
Social Status: Upper middle class and an outcast Highschool Senior.
Phobias: Doctors.

Appearance: Pale, no eyes or nose, shoulder length dark blue hair.
Clothing: wears punk clothing.
Personality: Odd,kind, hyper.
Likes: koolaid,heavy metal, rock music, christmas, yarn, Clowns, necklaces, Japanese food, curry, and desserts.
Dislikes: Blind, Pie, Rap music, Pop music, loud teen girls.
Strengths: Book smart, art, science, and fighting.
Weakness: easily distracted.
Turn On's: Curvy women & perfume.
Turn Off's: Skinny women & girly boys.
XxAvarice DantanianxX
Name: Ameunet Rosemund
Nickname(s): Amun/ Rose by friends


Place of Birth: London England
Date of Birth: 06/05/1994
Age: 18
Height: 5'8"

Birth Stone: pearl/alexandrite
Birth Flower: Rose
Speices: white tiger/neko human
Gender: Female
Orientation: straight
Social Status: Senior
Phobias: Dying

Appearance: Long white hair with black stripe in her bangs white ears with tiger stripes, same for tail other than that very human like eyes an ice blue eyes
Clothing: wears whatever she feels like mostly her own designs
Personality: odd
Likes: music, swimming, Books, and anything exciting
Dislikes: annoying people, and surprises
Strengths: intellect, beauty, strong will, and natural athletic and fighting abilities
Weakness: says whatever she wants without thinking
Turn On's:
Turn Off's : rude and ignorant
Nic Sheain
Name: Grayson Flyyn
Nickname(s): Gray

Place of Birth: New York, New York
Date of Birth: January 1st 1996
Age: 17
Height: 5'8''

Birth Stone: Garnet
Birth Flower: Carnation
Speices: Cat Neko
Gender: Female
Orientation: straight
Social Status: Middle, not popular but not disliked.
Phobias: being left alone, spiders, losing those she loves, heights, the dark

Appearance: Short silver hair with black ears and tail, with ice blue eyes.
Clothing: Normally wears band t-shirts with black skinny jeans and red converses
Personality: She can be really sweet and caring but also vicious when needed to be. She loves her friends to death. She's really shy at first.
Likes: Books, Movies, Video games, Soccer, sweets, sports drinks
Dislikes: Being left alone, horror movies, spiders, jerks, spicy foods
Strengths: Trustworthy, smart, caring,
Weakness: Too trusting, scared easily, doesn't fight unless really needed to, gets injured somewhat easily.
Turn On's: Smarts, lettermans jackets, sports players

Name: Xantrix Insanity
Nickname(s): Insanity
Place of Birth: Australia
Date of Birth: 18 August
Age: 17
Height: 5'11
Birth Stone: Moon Stone
Birth Flower: Black Rose
Speices: bat neko
Gender: Female
Orientation:
Social Status: accepted
Phobias: porcelain dolls
Appearance: Looks like my avi (but hides her tail and her purple/black hair hides her ears)
Clothing: What she is wearing right now but changes if she is a slave from time to time
Personality: Is antisocial sometimes, but once you get to know her she can be a very good friend...protects her friends if they are getting hurt, is caring also...she can be very threatening when she wants to though.
Likes: Drawing, blood, some people
Dislikes: People who threaten her friends, and human food...she can eat it but it doesn nothing to satisfy her hunger
Strengths: Drawing, flirting, deceiving, fighting
Weakness: Being hurt mentally by people...or being rejected
Turn On's: Some piercings, tattoos, a nice smile, toned guys, sweet and shy girls
Turn Off's: bad breath, smelly people
TEACHERS
Nickolas Frozen Heart
Name: Nickolas Niccals
Nickname(s): Smokey and Nick

Place of Birth: Edinburgh, Scotland
Date of Birth: 6/6/1966
Age: 47
Height: 6'5''

Birth Stone: Pearl
Birth Flower: Rose
Species: Black Panther/ human hybrid
Gender: Male
Orientation: Homosexual
Social Status: Single,Upper class teacher looking for love.
Phobias: Dogs

Appearance: Tall, handsome, nice skin.
Clothing: semi-formal, gloves,sunglasses, and his favorite neckerchief
Personality: BadA$$, grumpy, understanding, loving, He's a big soft-hearted teddy bear when he likes you.
Likes: motorcycles, swimming, reading, Chinese take-out, wind-chimes, smoking, faygo.
Dislikes: Beer, Drugs, idiots, trouble-making students.

Strengths: intimidation,fast on his feet, quick strategical thinker, can help people with emotional issues.
Weakness: Cute Men
Turn On's: Intelligent, clean-cut men.
Turn Off's: Dumb women
Samurai-Zatochi
Name: Zatoichi
Nickname(s): Zato


Place of Birth: Tokyo japan
Date of Birth: april 14th
Age: 23
Height: 5' 3"

Birth Stone: diamond
Birth Flower: sweet pea
Speices: kitsune (fox)
Gender: male
Orientation: homosexual
Social Status: teacher/ outcast
Phobias: spiders

Appearance: slender, pale, long blue black hair, nose piercing, tattoo on right wrist, cute, long puffy tail with tip like a fox same with ears, cobalt gray eyes.
Clothing: (see avi)
Personality: happy/hyper/evil/kiddish
Likes: bunnies, snakes, butterflies, men, music
Dislikes: girls, math, being bored
Strengths: cute, evil, art, music, thinks outside the box
Weakness: spiders, his students
Turn On's: cigs, sweet things, cherries
Turn Off's: spiders, girls, talk about boobs, bad music
iVixenKitsune
Name: Mrs. Vixen Kitsune
Nickname(s): Mrs.Kitsune (By my students); Kitty, Kit (friends)


Place of Birth: WaterVille Hospital
Date of Birth: Oct 25th
Age: A girls needs to have secrets. ;o
Height: 5'1

Birth Stone: Opal
Birth Flower: Belle Flowers
Speices: Golden Fox / Human
Gender: Female
Orientation: Bisexual / Pansexual ; But taken.
Social Status: Accepted by most / Teacher
Phobias: Thunder

Appearance: Long flowing Midnight black hair, Sky blue eyes, Golden ears and tail
Clothing: Depends on the day.
Personality: She is a kind spirited Women, happy and outgoing and is always willing to help
Likes: Chocolate covered fruit, yarn, smiles.
Dislikes: Thunder, Cockyness, Rude personalities
Strengths: Health, Arts
Weakness: Chocolate <3
Turn On's: A teacher should never give this out to her students ;o
Turn Off's: Well .... hehe