the NAUGHTY HAUGHTY nerd
(?)Community Member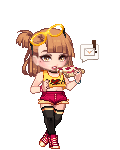 Posted: Tue, 02 Oct 2012 17:13:38 +0000
xxxxxx
if i was just another dusty record on the shelf
xxxxxxx
would you blow me off and play me like everybody else
?
if i asked you to scratch my back, could you manage that
?
FURTHERMORE, I APOLOGIZE FOR ANY SKIPPING TRACKS
its just the last girl that played me left a couple cracks
I USED TO-USED TO- USED TO, NOW I'M OVER THAT
C A U S E

X

H O L D I N G

xx

G R U D G E S

XX

O V E R

XX

L O V E

XX

I S

XX

A N C I E N T

XX

A R T I C A T S
【
x
★
x
】
IF I COULD ONLY FIND A NOTE TO MAKE YOU UNDERSTAND
i ' d

xx

s i n g

xx

i t

xx

s o f t l y

xx

i n

xx

y o u r

xx

e a r

xx

a n d

xx

g r a b

xx

y o u

xx

b y

xx

t h e

xx

h a n d s


▀▀▀▀▀▀▀▀▀▀▀▀▀▀

xx

to keep me stuck inside your head, like your favorite tune


▀▀▀▀▀▀▀▀▀▀▀▀▀▀▀▀▀▀▀▀

xx

and know my heart's a stereo that plays only for you
xx
LOCATION
x
::
Cafeteria with Atendil and Damien
xx
OUTFIT
x
::
See pic
xx
MOOD
x
::
Calming down now that I have something to do!
xx
CRUSHING
x
::
No one
Kurtz Douglas beamed as the younger blonde had taken his suggestion about not eating the fruit parfait and had settled with a fruit salad instead. Although why would a silly thing like that make Kurtz so happy? Well it was his mission in life to prevent each and every one of his premonitions from coming true. ESPECIALLY the bad ones. You would not like to know how many vision he has. Sometimes it's just the one like with Atendil a few seconds ago- but others are more severe. Like for instance he had a vision about his sister and how she was going to come to a concert that he was helping at. She had back stage tickets and everything like he did because he helped work back stage- but he had a vision that the stage would collapse with her and him on it. As a pre-caution he pretended to be sick during that week and had begged her not to go. At first she was reluctant but then her friends thought about going and using his passes anyway. Belle had caved into the peer pressure and he had another vision. This one that they got trampled in the mosh pit.

Needless to say, Kurtz forgot to pick up the tickets on his last day at work and so the tickets he had were for the seats way in the back. So they both ended up taking those tickets and going to to sit where they could hardly see anything. He hadn't had another vision and seeing as how he was with Belle that time she was safe-ish. Kurtz was a lover- not a fighter. He'd never hurt a soul. Even a fly. That's just because he was that much of a softie. Oh wait- no he kills spiders because they scare him. He had nightmares about those.

"

Yep made it all from scratch. Well except the glasses. Got those on custom order. How about yourself?

" he asked curious. As he spoke at his clothes he had done a little spin so he could see everything he wore. He even made his own jewelry because he was that much of a fashionista. Well somewhat. He lusted after designer trends but he liked making things affordable to those who couldn't buy those stuff. Like himself. A teacher's salaray barely paid the bills these days. Especially if you had clubs and you wanted to spoil your kids rotten with different types of fabrics. And Kurtz had done just that- it was his first year teaching clubs. He had worked at Celestial Academy towards the end of the previous year as a teacher's aide, a requirement for becoming a teacher of course and it was his trial run. Of course, his little sister didn't know that. But his little sister didn't know a lot of things about Kurtz. Like the fact that he and his father weren't really her dad and brother- and that she wasn't blood related to them at all.... and well that Kurtz could see into the future.

As Kurtz was walking towards the table with his food: a measly bowl of Lucky Charms, a banana , a glass of milk and orange juice. He saw a familiar hue of hair- which meant it could be two people. One of the teachers at Celestial Academy, Corin Avery. Or a student who had a large fan club already on campus., Damian "Ian" Penberly. Just saying his last name always made Kurtz think of Mr. Darcy from Pride and Prejudice and that was the name of his estate wasn't it?

You have bewitched me body and soul...

he thought quoting the lines to himself mentally. If there was one weakness that Kurtz had- besides the fact that he was overly hyperactive and energetic, was the fact that he LOVED romances. He'd sit curled up in a ball next to a fire and would read or watch movies. Then lust after the male characters for weaks and would do nothing but quote them. He did that often in his Creative Writing Class with one of the exercises he had where you would write down things that you liked. Whether they be quotes, names, words, and so forth and them turned them into titles or ideas for stories. His often turned out to be fanfics. But anyway back to what is at a hand.

The minute Kurtz heard the name Dougie, he automatically knew it was student. Corin was a bit of a stickler it seemed with a pension for formalities- not that it was a bad thing- whereas Ian was a little more laid-back. "

No not at all Mister Penberly,

"

Oh I love the feel of that name on my tounge

" "

We were just sitting down ourselves

." He chuckled aloud, mainly to himself. Kurtz sat down and automatically started to dig in as Atendil introduced himself to everyone. Kurtz was already known by Damien and he had just introduced himself to Atendil not too long ago. Damien then asked the group about how there day was so far, seeming a bit bored already, most likely because there wasn't a lot of excitement going on. It was two days before the semester started- if anything Kurtz was surprised no one was trying to set up a karaoke machine in the cafeteria and having some fun. In fact if he remembered correctly the supplies closet in the cafeteria had a few electronics inside and he knew how to work the projector and screen that was located inside the cafeteria as well. Oh well- another time.

"My day has been well... this. Besides a care ride and a nap to rid myself of jeltag," Atendil spoke chuckling with his eyes focused on Damien as he spoke and occasionally looking in Kurtz's direction.

"

That seems to be a common trend today. Most students arrive later in the week because they don't want to be here early. In any case though- are you both excited for the beach bonfire tonight?

"