Monqueys
(?)Community Member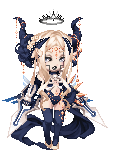 Posted: Thu, 22 Nov 2012 15:30:17 +0000
First 17 year old female 5'7. Starting weight 270, currently 250.
I started a diet less then a month ago, and so far have lost just about 20 pounds. Note that I am on the bigger side so smaller people will not lose as fast as I did.
How I did it? Dieting. Eating healthy and counting my calories. There is no big secret, no pills, no plans. I did not even exercise. Before I started my diet I was eating 2500 calories+ a day. Now I eat just around 800-1200 calories a day. Now you may say that's unhealthy! Or I would be starving. But trust me, the right foods you will be stuffed like, salads or sandwiches, tacos, and lots of different type of soups. Also drink LOTS OF WATER! No sodas, you want to make sure you flush out your system from bad foods. And no salts! That will retain water and make you bloated.
But the biggest thing that helped me stay on track and lose weight is this app/website
Loseit
. It's a calorie counting website and it works really well. Just remember to be honest with your self! For motivation when I felt like giving up I would go to
r/loseit
. This website has a bunch of success stories and what motivated me in the first place.
Hope this helped/motivated any one! Also any questions I will be happy to answer! PM's are welcomed too.
TLDR- COUNT YOUR CALORIES!