Rappelle
(?)Community Member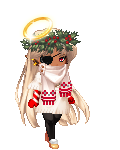 Tenacious Spirit
21,050 Points
500
Posted: Mon, 19 Nov 2012 02:38:15 +0000
random capooty

oh ok. well theres this thing that comes out at night called a "moon". and this thing can get very bright almost as if it were daylight. just look up at night and you should see it.
no, sry. the moon was out and it was bright. you're trying to back up your fav. character's huge fail, but his fail was genuine, sry.
the moon does get pretty bright. you've obviously never been in the country like you said.
no, but humans do have eyes on the front of their head. dale's eyes failed him that night.

no it doesn't. i'm a survivor, i know how to stay alive and i will stay alive. you may die easy, doesn't mean we all will.
Almost as if it were day time?
lol
Do you even go out at night? The moon is lit only because it is
reflecting
some light that comes
from the sun
, and it isn't enough to light the planet up. You can see the moon, yes, but that doesn't translate to you
being able to see perfectly at night
, as you so gravely seem to believe.
Again, you are ignoring the fact that human eyes are pretty shitty (at least when compared to other animals), we are not nocturnal creatures, never really were. When night comes we go to bed, then during the day we crawl out of our caves and hunt. The human eye is NOT designed for night vision. If you want to blame something for that, go blame evolution. Or nature. But not Dale.
And yes, I've been to the country, my family has a farm house, been in the family for generations. I've also driven at night, on a lone road, in the middle of freaking no-where, and guess what? Without the headlights I'd be screwed.
And no, Dale isn't my favorite character. It's actually a toss up between Darryl, Rick and Herschel. Don't assume things, you'll only fail and make a fool of yourself.
Also, you're not a survivor of a zombie apocalypse, until you
actually
survive a zombie apocalypse. Survival does not simply mean killing zombies, it also entails a lot more, such as looking for food, water, shelter and so on and so forth. So, once more your last sentence is irrelevant to this discussion, seeing as Dale was actually IN a zombie situation and YOU weren't. And unlike you, I won't presume to know what will happen to me. I will only hope I do right not just for me, but for my family and friends. And really, that's all you can do until you are put in a real life situation.