FullSkull_Alchemist
(?)Community Member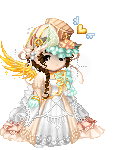 Posted: Thu, 10 Jan 2013 17:54:26 +0000
So my [19th] birthday day is coming up on
March 1st
and I've decided to have a 'Middle Earth' themed part-ay! I have a few ideas in mind such as
A Game of Riddles
and some Sword Fighting, fireworks, food from Bombur's cookbook and a dragon pinata-
but I'd really like more suggestions as to pass the time.
Please leave your idea for::



GAMES:


Suggest a board game that has been LoTR modified,
Traditional outdoor party games that could have LoTR incorporated,
Traditional indoor party games that could have LoTR incorporated.



MUSIC:


Artist(s),
Album(s),
Individual song(s),
Online Radio Station(s)



PAST-TIMES:


Noncompetitive tomfoolery,
Arts n' crafts



FOOD:


Recipes
Designs,
Middle Earth names for traditional dishes,
Additions to tradidtional dishes



RIDDLES:


Individual riddles,
Visual puzzles,
Jokes



ART:


Middle Earth home goods,
Flowers in pots,
Hobbit portraits,
Landscaped windows
[all art can/will be exchanged for for GG]


Thank you [in advance] for you wonderful ideas! I'll tip any suggestion (penny for your thought)
and donate to active Quest signatures~! (This thread can also be found in the
Lord of The Rings Forum
)
Ideas and art will be posted
HERE:
Talesian
Make the Poppy Seed Cake from the beginning when the dwarves invade [Bilbo's] Hobbit hole.
---
The invitations could have the image of the glyph that Gandalf put on the door and as the guests arrived they must give a "Middle Earth" greeting. (options included in invitation)
[Dwarves: At your service]
[Elves: Gi suilon (Literally: I greet you)]

x__Litrouke
If you have darts -- you can buy a set for pretty cheap -- you can pretend to have an archery contest. Could even pick teams and have Gondor and Mirkwood and Rivendell and Rohan and so forth[to be] represented. Actually it might be fun to have teams from the beginning and see which location/people/race racks up the most points.

We Are Organisms
scategories with only words from the show
candyland but the world of lotr instead
Erailea
Board Games:
Use Amazon, there are MANY. There's actually one in Barns & Noble right now for The Hobbit.

Given The Hobbit just came out, I'd imagine places like Party City would have decorations and whatnot. Not sure if such things exist, but if they do, Party City would have them
Lufferkinz

Have mini food courses (breakfast, 2nd breakfast, etc), pin the beard on the dwarf.
outside your house hang a sign that says "no admittance except on party business" like in front of Bag End!
For party favors pass out small golden rings, and pipeweed smoker thingies?

X_of_Pentacles

Hobbits are quick on their feet as well, quiet as mice when they want to be. You could arrange for an obstacle course. Jump, dodge,..if you've got three convenient trees, you could make 'avoid the trolls' part of it.
Luchanchan

Give out goodie bags with a "dragon's hoard" or something? Like chocolate gold coins, gems, etc.

Quixotic Serf

write/decipher things written in the [runes].
So you could send the invitations in dwarfish [runes] (with an equivalent in English), maybe on tea-stained paper to make it look old and such?