Michirugurl
(?)Community Member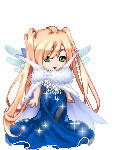 Posted: Tue, 06 Jul 2010 17:58:43 +0000
✖✖✖
Nathanael
✖✖✖
Damon
✖✖✖
Belmont
✖✖✖
The
Gambler
██
██
██
██
██
██
██
██
██
██
██
██
██
██
██
██
██
██
██
██
██
Nathanael was deep in thought wondering who would be next? who would be the nest to die and get hurt. But Nathanael didn't want to believe that any of this is happening. He would much rather believe it was a power outage or an electrical malfunction which would also explain the images on the screen. But then what could he say about the messages? That is was a mistake that it was sent repeatedly to him? Even if he tried to believe it, he knew he couldn't. He knew deep down inside that everything that was going on was completely true. Nathanael just has to learn to face the facts, This was real and it was something that was definitely going to happen. As much he hated this and wish it wasn't happening, it was and Nathanael just had to deal with it.

Things were still not great, the lights were still out and he couldn't really notice anything. It's not like he carries a flashlilght with him. It's not something everyone likes to do. Carry a flashlight because there could be a [power outage or a mysterious killer behind him all the time. He looked around squinting his eyes in hopes of him noticing or recognizing anyone. He pressed his phone and because it lights up he decided he would use that as his flashlight. He walked around looking for anyone. He couldn't find Brittanya anywhere. "Did she leave that fast?" he wondered or worse "could something have happened to her?"Nathanael shook his head "No, I will not believe that." he thought as he looked around and tried to think positive things. Believing that she was safe and sound and out of harms way. (he never would've guess she was heading towards more danger by going to the haunted house) Nathanael looked around it was too dark he couldn't remember where he came from, it seemed like he was lost or in a labyrinth eve though he was outside.

Nathanael listened around. He felt like he was in one of those horror movies, not knowing when he would be attacked but fully aware that any step or breath could be his last. He was looking back constantly wondering if someone was behind him ready to attack. He didn't feel safe at all, and being alone is the worst possible time because that's the most vulnerable time. The enemy can attack instantly because he was stayed away from his little flock. Nathanael took a deep breath

"Get a hold of yourself. Nothing is going to happen, this is probably some sort of prank that is being played. This is Halloween of course."

That's right, this was all part of some big joke or prank that everyone at the park was trying to play on everyone. Maybe someone might come out or when the lights go on people will say tick or treat. Or there would be laughter all over the place expressing how funny it was that they scared millions of people.

"That's got to be it."

he thought to himself.

"This was probably some type of prank."

How much better Nathanael felt after hearing those words. It was as if his paranoia suddenly disappeared into the wind.

A few seconds later his paranoia returned when he heard someone call out his name. But it instantly left as soon as he realized that it was Hayden's voice. Nathanael relaxed, he sighed telling himself he was being stupid for overreacting this way. He followed her voice and began remembering the way in which he came. The way back began to become familiar to him again as he continued walking backwards towards where Hayden and Kaelin were. Then Nathanael heard Kaelin as if everything was alright. He decided he wouldn't open his mouth an answer that because he didn't even know what to say himself. He was just as confused and he didn't really know if everything was ok or not. Nathanael finally found them trough the dark. He shone his light at them as he continued his was towards them. "Are you alright? Is everything ok?" he asked as he looked around. He only saw Kaelin and Hayden then looked around to see if Brittanya was still around.

"Have you seen Brittanya?"

he asked them wondering if she was safe. After a few more minutes Nathanael then stood next to Hayden and looked at her friend. "I don't think we will be going to the hospital soon, but we need some shelter soon. There is a storm coming and we need some types of shelter for now until this passes over. Why don't we head into the haunted house for now?" he asked not really wanting to go but tried not to show his fear.

Nathanael was not in the mood to head into the haunted house. Her felt as if, he headed that way something terrible would happen. He doesn't know why but he felt that everything that was going on was connected and it all has to do with the stupid haunted house. Maybe Brittanya was there and hopefully safe, that way at least he knows all three ladies are fine. He felt bad, because he felt as though he blew Brittanya off but Nathanael really wanted to know if Hayden and her friends were fine. Nathanael shook away his thoughts as he watched Hayden and Kaelin. Hopefully everything would be fine and this whole dilema would just be one big joke. Maybe after everything could go to normal and Nathanael could go back to his normal life and events just as he had planned today.

██
██
██
██
██
██
██
██
██
██
██
██
██
██
██
██
██
██
██
██
██
The world is filled of many opportunities that people never seem to find and I take advantage it.
⇨
⇨