The Defective Doll
(?)Community Member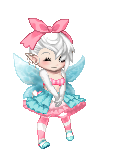 Posted: Thu, 13 Dec 2012 09:17:09 +0000
Greyson
xxxx

I swear to God we've been down this road before...



xxxxxxxxxxxxxxxx

The guilt's no good, and it only

shames us more

...
Michael



xxxx

And the truths that we all

try to hide

,


xxxxxxxxxxxxxxxxxxx

are so much clearer when its not our lives...
Endere
xxxxxxxxx

Our promising lives, are full of empty promises...


xxxxxxxxxxxxxxxxxxxxxxx

Temptation's falling and calling you home again



Grey shook his head to refuse the offer of the cigarette. He leaned back against the heavy door, crossing his arms over his chest and just quietly listening to what Jonathan had to say, from comments about his behavior, straight up to Anna's funeral. Grey hung his head, not really keen on talking about it. It was hard enough for him to accept, that such a sweet little girl had been snuffed out like a candle flame in a windstorm. He knew he should have gone to the funeral...but he just couldn't. It was something he just couldn't face. Especially when he and Jonathan didn't see eye to eye. How the hell was he supposed to go to that funeral? See all those people who knew and loved her, when he was just the kid that came over when he was with Kai and the rest of the group? It wasn't like he and Jonathan were close, so him being close with Anna would be seen as creepy. At least, now, he thought like that.

"Look..." He sighed heavily, leaning his head back and staring upwards at the sky.

"It's not that I didn't want to. I just...couldn't. I couldn't go in there and see her like that. I'm not that strong. I still sort of pretend she grew up and went to college or something. And it's not like you and I are best friends or anything. I didn't want to show up and somehow make it worse. Don't act like I skipped it just to spite you...because I didn't."

His explanation was short but invariably honest. He might not be best buddies with Jonathan, but he tried to be honest. Tried was the key word, because some things just weren't acceptable for him to put out into the open.

He decided to peel the conversation back to their friends.

"I dunno what you're going on about with Davik. He seems okay to me. A little cranky and blind, but that's about it. Maybe I'm bad at gauging people."

Grey shrugged his shoulders nonchalantly. It wasn't important. He and Davik always got along for the most part. At least, he liked to think so.

"Maybe it's not him with the stick in his a**,"

Grey shot Jonathan this pained grin, hinting that Jonathan was the one with the attitude without saying it.

"Kailee has one, too. If you notice, she hasn't shut her damn mouth since we got here. At least, since I've gotten here. Following you around like a lost puppy dog. Probably a placebo till her husband shows up." There he went with that sardonic grin of his again. Grey could be quite bitter when he wanted to be.

"Winter seems off, too. She looks tired. But at least she's not acting like a rabid animal. The ******** happened before I got here? Did everyone get into a pissing match before I showed up?" Grey was never this inquisitive. It was his nerves, it was trying to dance around his own problems that was making him act this way. He really needed a drink. No, actually, that would make it worse. Yikes.



I'm sorry, if we've let you down....




Won't you believe in this lie with us all?