Mewling Quim
(?)Community Member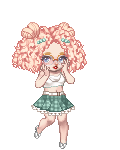 Posted: Sun, 02 Dec 2012 18:59:54 +0000
✖

׺°"˜`"°º×「
ɑℓɑɾɩϲ ʈɧσϻɑș Ϩσℓҽɩℓ
」׺°"˜`"°º×

✖
✗Then touch my tears with your lips, touch my world with your fingertips and we can have forever and we can love forever.➸


✗Forever is our today. ➸
✗Who waits forever, anyway?➸
Everywhere Rory touched had left a lasting shiver on Alaric's skin, but his tongue was a much different experience. Ric's breath caught in his throat and he couldn't reply to Rory, his own bottom lip was clenched tightly between his teeth as he stared down to his lovely, handsome Vampyre. It took everything that Ric had to not give in and push Rory down on the bed and kiss their day away. In just a towel and Rory's shirt draped over him. He smirked at Rory while running his fingers along his love's arm before taking the pajama bottoms from him. "

You wouldn't want me running out there in just a towel and your shirt, you would get jealous.

" He added with a mischievous voice that only Rory would ever hear. When Rory made a remark about Alaric's legs being shorter than his own Ric narrowed his eyes at him. "Well, I thought you liked them, I guess not then." However, as soon as Rory's look broke, so did Alaric's and they both laughed. Their lips met and Alaric smiled. "

And teasing is fun.

" He said as he took a step back before pulling off the towel and throwing it onto Rory's silly grinning face. "

Don't be silly, I won't be gone long.

" And with that he slipped Rory's trousers on and walked out, going straight to his room.

Alaric wasted no time in getting dressed; he opened his wardrobe and pulled out a charcoal long sleeve shirt, replacing Rory's shirt with that one and slipped from his pajama trousers to the dark blue jeans that were placed on his bed with the rest of his laundry that the maids must have finished. However, that looked too plain for his tastes, so he walked back over to his wardrobe and looked for one of his vests. His sense of style had been fashioned from his mother, he was absolutely sure. When he was young she would set out his clothes for him and he never grew out of the fashion sense she had given him. He absentmindedly grabbed for his brown striped scarf, slipping it over his head and knotting it loosely around his neck while looking through his drawer for one of his watches and his Soleil family ring. To complete his outfit he took out a pair of brown boots and laced them up halfway, letting the sides hang loose as he stuffed his jeans down into them. Checking the mirror and ruffling his hair before he grabbed up Rory's clothes and left.

Out of curiosity Ric checked his brother's bedroom door before he went back to Rory's room. Ryder's door was unlocked, which was odd considering he usually went back to the Soleil manor at the end of every month. I wonder… He thought before shutting Ry's door and making his way back to Rory's room, opening the door quietly. Rory had removed the towel and was still lying on his bed with that silly grin that made Alaric's heart melt. He fell onto Rory's bed beside him and stared at his lovely Vampyre. "

We should go find my brother sometime, I think he's here.

" Ric said with a smile. He still wasn't sure how his brother and Rory felt about one another, even after all of this time. "

Did you get cold or lonely?

"He teased, sticking his tongue out while running his hand across Rory's chest and draping his shirt back on him.

✖&&●take those chances all silly people do●ღ➸
MEW