Annotations of Discordia
(?)Community Member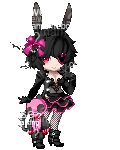 Posted: Wed, 30 Jan 2013 11:55:09 +0000
oooo
┏━━━━━━━━━━━━━━━━━━━━━━━━━━━━━┓
тнєяє'ѕ ѕσ мυ¢н ¢яαzιиєѕѕ ѕυяяσυи∂ιиg мє
тнєяє'ѕ ѕσ мυ¢н gσιиg σи ιт gєтѕ нαя∂ тσ вяєαтнє
ωнєи αℓℓ му fαιтн нαѕ gσиє, уσυ вяιиg ιт вα¢к тσ мє
уσυ мαкє ιт яєαℓ fσя мє
┗━━━━━━━━━━━━━━━━━━━━━━━━━━━━━┛
discordia
discordia
Rory didn't close his eyes when Alaric gently pushed him back and fed from his arm. He could feel his blood flowing out of him and just watching his soul mate feeding from him made him feel something so incredible it couldn't even be put into words. He let out a soft moan when Ric kissed his wound, but it wasn't out of pain. He wasn't even sure if he could feel pain ever again. Every single thing that had happened up until this moment just felt so far away, and he never wanted to leave the cloud that he was on right now.
"I don't…"
He began, but let his voice trail off. He was going to say that he didn't know how to describe what he was feeling, but he did.
"Perfect."
He whispered eventually, and it was completely and utterly the truth. Rory did close his eyes after that. Alaric was kissing along his neck and he knew that if he didn't get a hold of his emotions, then something more would happen.
"I love you most,"
he murmured into his ear before opening his eyes again and watching him roll off. For a split second he just wanted to grab him and beg him not to leave, but it was Alaric who took hold of his hand, and Rory realised he was staying. He knew it wouldn't be for too long, because he wasn't even supposed to be there in the first place, but there was nothing but pure elation filling him and he didn't even care that they were probably breaking the rules.
Speaking of rules…
He thought when Ric said he should stay with him tonight. Rory was pretty sure that Ryder and Alexis would want him to keep away from their brother for a while. He didn't want to do anything that would make them hate him even more than they already did.
discordia
He knew that he was probably expected to reply, but he kept quiet. There was no way he wanted to start thinking of things that would crush his amazing mood, and he didn't want to upset Alaric either. Rory gently stroked his love's soft brown hair and closed his eyes again. Hearing him breathe was something that had always soothed him. There had been so many times that Ric had fallen asleep next to him and Rory had lain awake just listening to the sound of his heart beat and watching the rise and fall of his chest. It seemed different this time though. It was almost as though their hearts were beating at the same time, like they were one person. He couldn't help but smile at that. Alaric was the other half of him, he knew that, but it was almost like their hearts were agreeing too. His eyes opened again when he felt Ric move and an icy wave passed over him. It vanished as quickly as it came when he realised it was just because he wanted a kiss. Rory kissed him back and then gently touched his cheek whilst he was complaining.
"I don't want you to go either."
He said slowly, but knew that they couldn't stay hidden there forever. Despite it not hurting when Alaric gripped him more tightly, he couldn't keep the worry out of his eyes. A minute later he loosened it though, and said he was okay.
So why do I still feel strange then?
He thought, not taking his eyes off the dark blue ones in front of him.
discordia
It was as though he could actually hear Rory's thoughts when he spoke up again so quickly, and Rory instantly felt horrible.
I don't know…
Was all he could think, but he sounded confident when he spoke up. He had to reassure Alaric, not crush his feelings after all.
"If you have to go home, or even if you want to, I'll always be right here waiting for you. I might miss you too much though, so maybe I'll come and live in the forest surrounding the Soleil manor. You can pretend you're going for a walk and then we can have secret tree meetings."
He was joking in a weak attempt at making him smile. He couldn't leave Chateaux de l'Eclipse because he owed his life to them, but his life was surrounded by Alaric now, and he truly wasn't sure what would happen if he had to leave.
You're thinking all of this though, but you still don't know if you're even allowed to stay here anymore… They're well within their rights to throw me out after what I've done.
The room was silent and he knew that he should say something else. How could he though when he didn't know what was going to happen? Ric was tracing patterns on his chest, and he pushed all of his thoughts away. He didn't want to be upset, not now when he was lying here with the person who held the key to his heart.
"I know. I love you too."
He replied quietly, kissing the top of his head. More than anything in the whole world, he knew that he loved Alaric with every fibre of his being. His neck tingled where it was kissed, and he let a sad smile settle onto his lips.
discordia
It was just a matter of time before they had to be apart again, and he'd known it from the second he realised that Ric was in the room with him.
"It's alright,"
he said, only vaguely surprised that his voice sounded so strong. His hand had automatically gone to his cheek at the mention of Ryder, but he quickly changed it so that he was brushing through his hair, hoping that it hadn't been noticeable. He had been expecting a lot more than one little punch, even if it had been hard enough to knock him over, but to have actually been helped up by him… He wasn't sure what to think about it. He did know, however, that Ryder wouldn't want Rory near his brother right now. Although his mood was darkening considerably, he couldn't help but smile when Ric placed lots of little kisses upon his lips.
"I'll try,"
he answered, his eyes fixed on his soul mate who was standing at the door now. It was difficult to say no whenever Alaric asked him to do anything, because he just wanted to make him totally happy. Rory was laughing when the door closed again, but then he was alone again and he wasn't sure what to do. He let out a sigh before reaching over to his nightstand and picking up one of his 'boring books'. It would be difficult to concentrate on it, but he couldn't just lay in bed and do nothing all day.
discordia
Rory was halfway through his second book when he realised that he couldn't just hide away. Things had to be explained, especially to Logan. It had been Aeron who'd found him when he was first Turned, and it was him who'd let him stay in the manor. Since then, he'd gone out of his way to try and do as much as he possibly could for everyone in the Eclipse family, and he'd give his life for any one of them. Aeron was no longer there though, and he hadn't really seen Logan at all since he became the new head of house. Before, he would spend most of his time with Elissiana, but she had changed too since Aeron had left. She was Lady Eclipse now. The thought of Lissi made his head hurt and he remembered the shocked look on her face after she whipped around and saw him fighting Alaric. Everything would've been so different if he'd killed Elissiana, or even if Alaric was actually dead. He didn't think he would've been able to live with himself, but the trance would've never been broken and Clara would still be there.
"Stop it."
He said aloud to the empty room. Rory took a deep breath and rolled down the sleeves of his jumper as he stood up from the bed. He couldn't wait any more, he needed to know what was going to happen to him. Not even noticing that his glasses were still on his face, he slipped on a pair of black and white canvas trainers, took one last glance around his room, and then slipped through the door.
discordia
The whispers of the various guests who were standing around in the hallways burned like fire at his eyes. He couldn't cry though, he wasn't even sure if he had any tears left after last night. He knew that he deserved everything they were saying about him anyway. It didn't take him long to reach the ground floor and he saw two maids standing together in front of a painting. As he walked past them, he heard the word 'traitor' and his heart stopped although he made himself keep walking. That stung more than anything. He wasn't a traitor. It wasn't his fault. He'd been in a Maker's trance.
Keep telling yourself that,
said his mind. Rory could taste bile in his mouth, and he quickly forced it back down. Giving the maids, who clearly hated him, vomit to clean up wasn't exactly going to make them feel any differently towards him. His hands were trembling by the time he reached Woolfred's office. He didn't know where Logan was, and it was better to ask Sir D'eon if he could even talk to the head of house before just going to interrupt him. His hand faltered in the air though when he heard his name through the door. He'd been just about to knock, but now he let his arm drop back to his side. It was wrong to stand there listening, but he couldn't help it. Everything about the explanation of the party seemed to make Rory feel even more sick than he had been doing and the words "Alaric had gotten hurt" echoed in his mind. He wasn't even aware of edging back away from the door and along the hallway until he heard Woolfred saying his name again.
discordia
Reluctantly, he walked back and headed into the office with his head aching. Logan was standing there with his arms crossed against his chest, and Rory had to avert his eyes so that he was staring down at the floor. How could he look him in the eyes when he'd tried to murder his family last night? Woolfred offered him a seat, and he slowly sat down on the edge of it, still looking down. His eyes met Logan's though when he heard the question, and he shook his head.
"No… After Ryder Soleil came out of Alaric's room he told me to take him to… Her. Melody Devon came too. We went into the Kara forest, near the magnolia tree. She… Clara came out and Melody demanded that she released all ties with me. She put my blood and her blood on… On a ribbon and then said something - I'm not sure what - but then I felt dizzy and light… I knew she didn't have any control over me after that. I couldn't feel her anymore… Melody… She said that she could either be banished or face death… I'm not too sure, but she… Clara… Seemed scared of her. She said that she would leave and that she wouldn't go near Vampyres or humans again. She left through the magnolia tree, and… That's it."
Rory didn't know anything about what sort of powers the Devon family had, although he did know the Eclipse, Soleil and Levana family histories. He had left out the part about him nearly drowning in the lake, because he was sure that Logan wouldn't care. He did try to murder Elissiana after all, and he was probably going to get his punishment right now. If he wasn't going to be sentenced to death for attempting to kill the Eclipse family and actually stabbing a member of the Soleil family, then he was almost positive that they would banish him as well, which would be like death to him anyway. He didn't even want to imagine a life away from Alaric and the Eclipse's, but he would have to. Rory stared down at the floor again, hating that his face felt hot as though he was going to start crying any second now.
.¸¸.❊´¯`❊.¸¸.❊´¯`❊.¸¸.❊´¯`❊.¸¸.❊´¯`❊.¸¸.❊´¯`❊.¸¸.❊´¯`❊.¸¸.❊´¯`❊.¸¸.❊´¯`❊.¸¸.❊´¯`❊.¸¸.❊´¯`❊.¸¸.❊´¯`❊.¸¸.❊´¯`❊.¸¸.
✗

ιf уσυя ѕку ιѕ fαℓℓιиg, נυѕт тαкє му нαи∂ αи∂ нσℓ∂ ιт. уσυ ∂σи'т нανє тσ вє αℓσиє,

αℓσиє

уєαн. ι ωσи'т ℓєт уσυ gσ

✗