Annotations of Discordia
(?)Community Member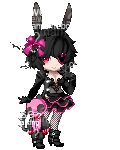 Posted: Sun, 20 Jan 2013 09:07:56 +0000
╔════════════════════════════════════════╗
R

y d e r . . .

K

o l e. . .

S

o l e i l
╚════════════════════════════════════════╝
discordia
i

' m .

g

o n n a .

p

i c k .

u

p .

t

h e .

p

i e c e s


a

n d .

b

u i l d .

a

.

l

e g o .

h

o u s e


i

f .

t

h i n g s .

g

o .

w

r o n g


w

e .

c

a n .

k

n o c k .

i

t .

d

o w n
discordia
discordia

Ryder gave a snort of laughter when Corvo said he had to pay rent for his 'tree house' before he jumped down. He was still thinking about the reply on soul mates though, and he wasn't sure how to process it. Everyone was entitled to their own opinion of course, but Ry liked to believe that souls were real, and that there was someone out there for everyone. Or at least he hoped there was anyway, because there was no way he could spend the rest of his life feeling the way he did. They were about to set off into the forest when Cor said something about the candy. He stopped dead for a minute, not even breathing. Oh, god… Was his only thought, but he bit his tongue so hard that it started bleeding and that jolted him.

"Yeah, probably. They're one of my favourites and I used to have them all the time back home."

There was a coolness to his voice though, as though he didn't even care at all about the question. Calm down. Just keep calm. He slowly started walking and hoped that he looked perfectly normal, because if he didn't, then he wouldn't know what to do. It wasn't long before he changed the subject to girls, and the grin returned to his face when Cor answered. He was slightly curious about the relationship he'd been in, but it didn't matter too much considering it hadn't worked out.



discordia

Ryder was glad that he didn't have to reply when the question got turned back around on him. What would I have said? "Sure, there was lots of nice girls." Probably something like that, and then I'd just leave it. It'd be the truth if I left it like that. There were nice girls after all. Just nobody that I was in a relationship with. Not that I've not been with girls. I just haven't feel much towards them… Ry mentally kicked himself to stop thinking as they headed out of the forest and noticed Alexis sitting in the gardens with Irisalee.

"I'm alright, thank you."

He said after Risa had asked. It was suddenly awkward now that he knew she was the cousin who hated Corvo. He didn't understand how anyone could hate him. Lexi's voice drowned out his thoughts though, and he looked over to her again.

"Lexi, I'm not angry at you…"

His little sister looked nervous, but he'd never ever gotten angry at her in the entirety of her life, and he wasn't about to start now.

"Ric can be just as stubborn as Léon when he wants to be. If he wanted to be alone, then there's probably nothing you could've done. You don't need to go and check up on him, I'm sure he'll be okay…"

Ryder hoped, anyway. He knew that he was just getting uptight about it because he blamed himself for what had happened to Alaric. I should've stopped Rory… He didn't let himself think anything else though. He couldn't get depressed again. Not right then. He had to do something to try and snap out of his mood though, so he glanced at the sketchbook lying on the bench.



discordia

"That's beautiful as always, Lexi."

He said with a warm smile, as he nodded to the drawing of the flowers. After a little while longer of small talk, and feeling his sister's gaze upon Corvo more often that it really should've been, Ry finally realised he was cold.

"I think I'm going to head up to the pool house for a while. It's freezing out here. You shouldn't sit out here all day either, you'll turn into icicles."

He said, talking to Irisalee and Alexis.

"You coming, Cor?"

He asked, turning back to his friend. He wasn't sure what he had to do in the way of being tutored by Logan, but he was pretty sure the head of the Eclipse household would find him if he needed him.

"I'll see you later, alright?"

It was directed mostly at his sister, but he supposed he would see Risa later too. It was nice seeing her talking with Lexi, because she was usually alone now that Alaric was off with Rory all the time. I hope she's not upset at me… He thought, suddenly worried after he'd left the gardens with Corvo. He didn't understand why she had gotten so nervous around him. What if it's not around you though? Ryder bit his tongue again. She doesn't like Cor in that way. Of course she doesn't. Does she? His thoughts gave him no relief for how he was feeling though, and he walked a little way ahead of his friend under the premise of showing him where the pool house was, but it was mainly so he didn't have to show any awkwardness.



discordia

It was like a blast of warm air hit him the moment he stepped through the glass doors.

"There's a games room sort of thing upstairs,"

he explained to Corvo before he could say anything about swimming.

"And there's…"

He trailed off. There was a faint noise coming from the stairs that led down to the cinema room.

"There's a cinema downstairs. It looks like there's someone here already though. I was thinking we could play some pool if you wanted?"

There was a pause whilst he waited for the reply, and he couldn't help but notice that a strand of hair had fallen of Cor's face.

"I guess we should say hello to whoever's here first though. I don't want to scare anyone to death when they hear us."

He said quickly, turning away and heading down the staircase without waiting for the answer. Melody Devon was sitting on one of the black, leather sofas watching what appeared to be an old, black and white movie. She seemed lost in thought though, and he couldn't help but think that she looked sort of sad.

"Hello, Kat. Are you okay?"

She jumped when he spoke, and he instantly felt bad. Her face changed into a smile though, and she looked up at them with sparkling eyes. It was almost as though he'd imagined seeing her looking so sad.

"Ryder! I'm wonderful, of course. You know me, all sunshine and rainbows. Are you okay? How's Alaric doing?"

Before he had time to answer though, she stared at Corvo as though she'd only just noticed him.

"Candyman!"

She said with a giggle whilst standing up and giving him a huge hug.



discordia

Melody didn't even notice Ryder until he spoke up, and she jumped when he did. It had been a while since Hugo had left, but as soon as she saw that she wasn't alone, she knew that it would be impossible to keep feeling sorry for herself. Pull yourself together, Melody Devon. She told herself sternly, before putting a smile on her face as though she hadn't been sitting there for an hour silently hating everything. Her mind flickered back to her friend, and she asked about him before she had a chance to realise what she'd said. It was highly unlikely that Ryder wanted to talk about Ric, but she was worried about him. A split second later, she saw Corvo Wood standing there.

"How have you been? Jeez, this is just like being back at the Soleil manor."

There was amusement in her voice as she stood back and grinned at both of them.

"What are you doing here anyway? Don't tell me you're going to have one of your boring movie marathons."

She rolled her eyes teasingly, but she wasn't serious. It was true that they'd spent ages watching old, pretty weird films when they were back at Ryder's home, but they weren't really boring.

"Alaric's better, and they weren't boring! They were classics!"

Melody giggled again and shook her head.

"Alright, alright. Don't kill me!"

She said, holding her hands up in mock defeat.

"You're safe, I think. We're going to play pool. Do you want to come?"





discordia

She thought about it for a few seconds, and realised that it was better than sitting around feeling terrible, so she agreed. She could've sworn there was a slight hesitation in Ryder's voice when he'd asked her, but she wasn't sure. It didn't take very long for her to switch the film off and head up to the top floor with them.

"Ooh, a jukebox. I call the first song!"

She stuck her tongue out at Corvo and wandered over to it, casually glancing over the tracks before selecting one of her favourite rock songs. When she turned back, Ryder was setting up the pool table, and she let her rucksack fall to the floor before sitting on one of the stools at the bar, facing the rest of the room as opposed to the bottles. It was crazy that there were three bars in the same building, one on each floor, but she supposed it didn't really matter.

"So, what are you doing here then, Candyman?"

She asked curiously. Corvo was never usually in one place for too long, and she knew it had been hard on Ryder when he left the Soleil house. It was nice seeing them joking together now though, and she watched them playing pool.

"I'm playing the winner."

She added, with a grin. Melody was surprisingly good at pool despite it being a human game. She guessed it was because she'd travelled around so much. She didn't play to win though. It was just purely for fun.
discordia
╔═════════════════════════════════════════════════════╗
m

a y b e .

i

' m .

j

u s t .

i

n .

l

o v e .

w

h e n .

y

o u .

w

a k e .

m

e .

u

p
╚═════════════════════════════════════════════════════╝