Loving Lolliderella
(?)Community Member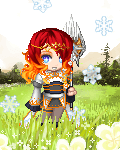 Posted: Thu, 03 May 2012 05:12:46 +0000
☆☆☆ » » »

B u t

still

I

ɦσρɘ

y o u

wɨɭɭ σηɭy

l o o k

a t

m e

ρrσρɘяɭʏ

« « « ☆☆☆
■

▬▬▬▬▬▬▬

▬▬▬▬▬▬▬

▬▬▬▬▬▬▬

▬▬▬▬▬▬▬

■
After downing her third cup of coffee Joa was finally beginning to feel like herself. It had been much too long since she had something to wake up for. Being retired had its fun points but it also made her lazy. With no photo shoots, records or interviews to do, why would she want to wake earlier than her body asked? Lately that has been late, some days after one in the afternoon, making this morning a particularly difficult task as it was much too early. She pushed her white framed sunglasses back onto her face, trying to help them adjust to the light but also not wanting to deal with the pain.

"

Aish, why did I want to do this again?

" she asked out loud to the sky. She thought back to the meeting with CEO Choi Soonyoung. The moment he mentioned that wretched woman's name Joa knew she would do whatever it took to take her down! Not many knew the story of how Twilight began. At the time they were signed with SMEntertainment and the quartet was set to be a five member group. Kim MiYun and Joa were both a part of the group and being the same age they were set to the groups gimmick. Rap battles, dance off and belting harmonies, the two were designed to be a pair. And once the group reached a certain level of success MiYun and JoA would form a sub group and dominate. However that was not to be. A drunk driver hit their car. For the most part everyone was fine but MiYun. She became mute, not speaking to anyone let alone singing. It infuriated Joa, after all she had been in that car too. She had been injured too. It was thanks to her cowardice that Joa went from being a star in the group to simply the Maknae. Sure they were still a success but they should have been so much more, JoA should have been much more. "

Right, she's why,"

she said with disgust.

It took what seemed like seconds to arrive at the girl's apartment. She tried knocking only to be reciprocated with silence. Cradling an oversized bag, she carefully dug through it searching for the apartment key. Once found she jammed it into the key hole and unlocked the door vigorously. Once finished she entered the housing space and looked around. This simply would not do. Light out indicated that they were still asleep. Joa's eyes closed in a glare, if she was going to be awake they had damn well better be too.

Reaching into the large bag she pulled out a mini mega phone. She walked into the middle of the living room and cleared her throat with a small cough. Raising the device to her lips she pushed down the button to magnify her voice to a degree that even the neighbors would be able to hear.

"

WAKE UP GIRLS AND GET YOUR LAZY ***** OUT OF BED! DO YOU WANT TO BE STARS? YOU DON'T DO IT BY SLEEPING IN LIKE A KID ON SUMMER VACATION. WAAAAAKE UUUUUP!

" she shouted into the device. Once finished she smirked and waited for them to come to her. Though she knew they would be one short. Park Yoon Ah was a lucky one away to finish up a small role on a new drama that she was able to miss the morning wrath that is Lee Joa! The Leaders acting skills would come in handy, opening up doors towards movie music videos like those of T-Ara's or even cameo appearances to help get 4ever's name out there. She was an asset Joa wasn't willing to loose, now to see about these sleeping bums … she means angels.
■

▬▬▬▬▬▬▬

▬▬▬▬▬▬▬

▬▬▬▬▬▬▬

▬▬▬▬▬▬▬

■
≺ ┄ ┄ ┄ (

Alright now to get the girlies involved!!!!!!┄

) ┄ ┄ ┄ ≻