UsedRomanceCH
(?)Community Member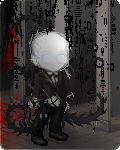 Posted: Mon, 24 Mar 2008 00:25:17 +0000

gaia_gaiagold Welcome to the Almost Gaia Salvation Army gaia_gaiagold
I love to help my neighbors and as I often like to get rid of a lot of items, if those could be wanted by anyone, I'll be happy to sell them to a cheaper price than anywhere else.

I think my prices are cheap enough so please don't discuss them. I sell my items so cheap it should be considered criminal. This is also why I'd rather sell them to

new users

.

And for Gaians who feel like getting rid of items, I'll take any donation.

Only items donations

, no gold donations needed/asked! The donations are currently on hold! I have way more than enough items for quite a while XD thank you every one!

If I'm not online when you come shopping, no worries! I'll get back to you when I come around! First come, first served so just leave your item list and the trade will come. Remember I take care of this shop alone and it takes me a lot of time to keep it up and running. Don't feel bad if I don't answer right away!

New items are added form time to time on a non-regular basis (depending on the items I receive as well as those I sell), so stay tuned wink Ask me to add you to the notification list if you'd like to be quoted when there is an update on items or a sale or anything worth. This also applies to special needs in specific items.
~°o°~°o°~°o°~°o°~°o°~°o°~°o°~°o°~°o°~°o°~°o°~°o°~°o°~
RULES wahmbulance
1. Don't ask for all the items in the shop. I know, I used to do it but the shop was young and I was still a newbie. I learned now and won't do this again.
2. Don't be too greedy. I have many items and you may like or want many of them but think of others. I don't want to limit buyers so please try to buy fair.
3.1. I don't sell to wealthy gaians, so please move along. Also, don't use mules to fool me, it's unfair to real newbies who want nice avatar items. I
may
make exceptions but this is up to me to decide.
3.2. I will check your gaia age and possessions to determine if yes or no I can sell you items.
3.3. You may discuss with me but I will never sell an item if you don't plan to wear it or make a good use of it.
3.4. You took a break from Gaia? So did I. This is not a way for me to actually automatically consider selling you items. Most times it will depend on the items themselves and how you ask for them.
4.1. Do not ask for discount or special prices. My prices are already fairly low and I make discounts and special sales from time to time. You even get a free item so again, don't be greedy.
4.2. More a special notice than a rule. I don't check the market every day and prices sometimes drop like crazy (or pierce the ceiling). If my price has become too high, you can of course mention it to me and I'll be happy to consider changing it.
5. The special items, the sales and the packages are limited to prevent bulk buying, so don't ask for more.
If you don't follow the rules or are rude to me or anyone coming to this thread, you will be cursed forever by our very own watchful Eye of Sauron, Stormy Reaper.
~°o°~°o°~°o°~°o°~°o°~°o°~°o°~°o°~°o°~°o°~°o°~°o°~°o°~
DONATORS emotion_bigheart
When I first started, I had my own starter and cheap items to fill in the shop. Now, they're almost all gone and I would have had to close the shop if people didn't start to make donations to me. I never asked them, they were offered to me and they were very appreciated. Now, without those donations, the shop would be closed. I have, in about a month, earned a full inventory page of donations! It seems to never run out and it makes me very happy. Donators, thank you very much, you'll always be remembered.
Bradley85 gaia_diamond - snowwolf7 - Witch Endora - Shizuka Angel - xKirst - aligatorsgomeow - Harishe - PrettyGirlLost - Gilded Goddess gaia_diamond - CursedSkulltula - SlushyMana gaia_diamond - moonlite dreamer - windail1 - yourshadowfromabove - Her Royal Kittyness - The Lemur Bean - Helianthus Arcadia gaia_diamond - anniesunshine gaia_diamond - Natshika - maianh2 - Aphina Chan - Pah0eh0e - theycallmelogan - Dorpheus gaia_diamond - Virgil Rosenthal - xcile126 - Nicki Weston90 - Audio_Femboy - Crabby Karkitty - Somewhat_Slightly_Dazed - II Loading II - Gnihc gaia_diamond - Cerianne - sDJx gaia_diamond - -G O D L Y- azn - Fritzel - SecretSantaCharityy - xXx_Bubble_girl_xXx - Amishuki gaia_diamond - jellykans - BigTimer - KeyMera - Bes In A Box gaia_diamond - Paper Mache Dollfie - Kenisio - Savage Ro - Dianasauras - Accomplice - iAngel_With_A_Shotgun - Something Royal - DMMCH - yaki_terri - Mother_of_Fairys - Lady`Tikani - Stormy Reaper gaia_diamond - Pur3_Imagination - I Utada Hikaru I - -xXLittleCutieeXx- gaia_diamond - Tholia gaia_diamond - Il-_-Josh-_-Il gaia_diamond - Perfectology - GalIery gaia_diamond - Dark_Splendor - Demy gaia_diamond - Cocoskitten - Fukuzawa - Exotic Tea - sonoxseiji - Serethielle - l-Moon-l - Accalia the white knight - cupcake sparkles - sweety techno gaia_diamond - Indigomoon09 gaia_diamond - Sylvanass - [.Black Star.] gaia_diamond - Romanticus Titus Batiatus - Neo KitsuHino - Great Destroyer Apollymi - Jeegoo gaia_diamond - n o i r i s t - I Jose Is Sexy I - B a v 3 - L0LlTAB0T gaia_diamond - Shuvien - Mr lncredible - MsRitzy - ayegirl-x - Intoxicated Fluffiness - An-cchi - Something Royal gaia_diamond - Ankit Yamotashi - AiiHoshi - moru-sama - Wings of Zeus - LadyKayK N O X x - ohdamnyourebadass - Miss Ruckus - Kaynava gaia_diamond - sh3pzeraki - deliaswift gaia_diamond - Sound Pollution gaia_diamond - chubs sama - mn_426 gaia_diamond - hiimbeary - klipper pink - eur gaia_diamond
If you noticed, some have a diamond next to their names. Those were particularly generous donators, either in terms of quantity of items or their worth. I felt they deserved a special attention.
~°o°~°o°~°o°~°o°~°o°~°o°~°o°~°o°~°o°~°o°~°o°~°o°~°o°~
UPDATES AND NEWS emotion_bandaid
I've been neglecting this shop a lot, sorry about that! The items are piling up, which isn't bad since Christmas is coming and I will probably be lurking in the forums, giving items away. I will also have a Christmas even here, I don't have IRL plans this year (we won't celebrate Christmas on the exact date) so I'll be around on day D.
The Christmas event will consist in two main events:
gaia_star
A HUGE sale because I have too many items to "get rid of" XD this one will ask a lot of work on my side, I hope you'll like it
gaia_star
A giveaway to bring you back to your childhood memories. Write your letter to Santa and I'll grant at least one wish to every one, and an extra special wish to the letter I liked the most.
I am a sucker for the feeling of Christmas, which is my second favorite holiday (the first one being Halloween), so when we'll get closer to the event, you'll probably see random images pop in the thread...
If you hear of any event related to Christmas that holds a giveaway or gifting event, post it here, I'll probably go around it and leave a wish in the form of a gift
biggrin
Personal note: I may change the way I manage the shop, meaning I am thinking of offering a monthly selection of items that will change every month. This will help me save time as i'll make lists that will only change in prices but not it selection of items. i'll be able to create them more in advance. i'll probably use some of the special sales themes to create those offers. This doesn't mean I'll stop making ponctual crazy sales because those are always fun
smile
°°° °°° °°°
The new packs are in progress! Thank you Twinkle De Clown for your help
biggrin
I can't wait to see what she has in store for you, I'm so excited about those!
biggrin
I plan to make a little poll so I will know what kind of items you'd like more
smile
I work with the donations a lot but I also purchase things on my own and while I chose items I feel look nice, it's my opinion only.
If like you have ideas or suggestions for the shop, I'm happy to listen to them so feel free to post them here (quote me, I might miss it!) or pm me smile
~°o°~°o°~°o°~°o°~°o°~°o°~°o°~°o°~°o°~°o°~°o°~°o°~°o°~
ITEMS emotion_kirakira
~°o°~°o°~°o°~°o°~°o°~°o°~°o°~ Standard items ~°o°~°o°~°o°~°o°~°o°~°o°~°o°~
A selection of items up to a maximum of 2k. The prices are way cheaper than the market but if you find my price has become higher, please let me know.

Red Tie - 250g (2 in stock) (consider this is sold at 20k at the moment)

Purple Mini Boombox - 200g (1 in stock)

Black Catscratch Hat - 1,200g

Radio Jack Messenger Bag - 2,000g (11 in stock) (I'll start giving those away at some point...)

Bull Black Cowboy Chaps - 1,800g (1 in stock)

Coal Newsboy Cap - 2,000g (1 in stock)

Purple Dragon Silk Pants - 2,500g (1 in stock)
~°o°~°o°~°o°~°o°~°o°~°o°~°o°~ Expensive items ~°o°~°o°~°o°~°o°~°o°~°o°~°o°~
Those are from +5k to a maximum of 50k, they are still way cheaper than the market of course. Those may see their price change as the market evolves but I don't check it everyday so let me know if you see my price is too high.

Navy Blue DASH Gear - 5,000g

Navy Blue DASH Pants - 5,000g

Navy Blue DASH Arm Guards - 5,000g

Navy Blue DASH Boots - 5,000g
16,000g for the full set of Blue DASH

Gold Mountain Tie (red spade) - 8,000g (this sells at more than 100k at the moment)
~°o°~°o°~°o°~°o°~°o°~°o°~°o°~ Special items ~°o°~°o°~°o°~°o°~°o°~°o°~°o°~
Those items range from +50k to whatever price (some of my donators are crazy and sometimes, items' prizes go crazy). They will be limited to
one per person and per month
, meaning I will keep a history of purchases for those and you'll have to wait a 30-day time before you can buy again. I also won't be putting many of these up at a time so be patient and chose wisely. Also, just as a note, I want to say that those are half donations half mine (I didn't keep track of which came from who, my inventory is such a mess...), so thank you again to those who donated.

Pepperex Horns - 50,000g (2 in stock) (current price 1,800k)

Mazarine Musketeer - 8,000,000g

Athena's Armor - 3,000,000,000g

Tire Dress - 40,000,000g

Giant Rainbow Lollipop - 25,000,000g

Galileo's Observatory - 1,000,000,000g

Bit of Armor - 350,000,000g

Cavalier Corsair - 200,000,000g

Righteous Musketeer - 300,000,000g
History of purchases :
Crystal Guitar - 3,000,000g - sold to MoshiHoshi on 18.12.14
Righteous Musketeer - 300,000,000g - sold to Chiikuu on 18.12.14
If you may be interessted in other special items, here is a sneak peak of others I have in store and which will be put on sale at some point (sorry, no links on those, just look for them in the market wink ) : more to come wink
~°o°~°o°~°o°~°o°~°o°~°o°~°o°~ Twinkle's Prêt-à-Porter packages ~°o°~°o°~°o°~°o°~°o°~°o°~°o°~
Thanks to
Plain And Simply Me
for this suggestion, and
Twinkle De Clown
for the work she is now putting in for you, we will soon have our own Prêt-à-Porter section! These will consist in full outfits created by Twinkle on thematics and will be sold as packages. I'd like to keep them unique and I may even keep some sort of "museum" of her best creations
smile
We'll try to keep them affordable in price but I also want them to be worth your while. I haven't got any price range yet but I'll keep you guys informed
smile
In the long run, I may also make some packages to add to this section. This will also serve, if I keep making contests, to sell the outfits of the winner of the consolation prize
smile
And maybe even your own creations! But these are mostly ideas.
Like the special items, these packages will be limited to
one per person and per month
(yes I will keep a history of purchases for those).
Take note that the estimated value may vary A LOT. If one pack triggers your interest and the items have dropped in price, please mention it to me, I will alter my price.
**IN PROGRESS**
~°o°~°o°~°o°~°o°~°o°~°o°~°o°~°o°~°o°~°o°~°o°~°o°~°o°~
SPECIAL SALES gaia_star
So, here is the planning of sales for the year
smile
Those are only the fixed sales, I may make special sales like the one planned for the 100th page of this thread. I've tried my best to give them meaningful and fun names. I've also tried my best to dispatch them equally but keep them logical according to the year.
~°o°~°o°~°o°~°o°~°o°~°o°~°o°~ Sales Rules ~°o°~°o°~°o°~°o°~°o°~°o°~°o°~
The Sales will always last for a full week (5 to 7 days).
The reduction on prices will be of 20%-40% for the Sales.
The Sales will be limited to 12 items per person maximum (one full trade).
Some Sales will include special items as well, limited to the time of the sales.
The special items will be published a few days before the sale begins.
You may not reserve them.
~°o°~°o°~°o°~°o°~°o°~°o°~°o°~ Flash Sales Rules ~°o°~°o°~°o°~°o°~°o°~°o°~°o°~
The Flash Sales will last for a few days (1 to 3 days).
The reduction on prices will be of 40%-60% for the Flash Sales.
The Flash Sales will be limited to 12 items per person maximum (one full trade).
The selected items will be published a few days before the sale begins.
You may not reserve them.
~°o°~°o°~°o°~°o°~°o°~°o°~°o°~ Planning ~°o°~°o°~°o°~°o°~°o°~°o°~°o°~
January
Winter / Post Holidays Sales
(1st week en January)
February
Carnaval Sales
(2nd week of February) // + special Valentine's Day items
March
St Patrick's Flash Sale
(March 17th) // Only green items
April
Spring / Easter Sales
(2nd week of April) // + special Easter items
May
Geek Pride / Towel Day Flash Sale
(May 25th) // Only technologic and geeky items
June
Designers Warehouse Sales
(June 15th) // Only fashion and stylish items
July
Independance Day Flash Sale
(July 4th (USA) or 14th (France)) // Only blue, red and white items
August
Summer / Back to School Sales
(3rd week of August) // + school themed items
September
Talk Like A Pirate Flash Sale
(September 19th) // Only pirate and water related items
October
Autumn / Halloween Sales
(4th week of October) // + special Halloween items
November
Black Friday Flash Sale
(September 29th)
December
Boxing Day Flash Sale
(December 26th) // Only plushies, toys, gifts and such + special Christmas items
~°o°~°o°~°o°~°o°~°o°~°o°~°o°~°o°~°o°~°o°~°o°~°o°~°o°~
CRAZY SALES emotion_jawdrop
Sometimes, I will decide to launch a crazy prices sale with a selection of items from the special's category (items that were not published yet) and sell them to a very very low price. Or, I may decide to sell expensive items to the price of a flash sale.
Those crazy sales have no schedule, they happen on random when I want to launch them. They follow the usual rules and those items may not be reserved. Also, for those sales, the prices are fixed, except a special case when the market price goes really really
really
low but chances are I will not change my prices once they are set. Those sales will usually last for 24 hours only.
~°o°~°o°~°o°~°o°~°o°~°o°~°o°~°o°~°o°~°o°~°o°~°o°~°o°~
ADVERTISEMENT yum_strawberry
If you can advertise for me in return, it is much appreciated
smile
Here are our banners and the needed code to use them. Simply copy the code line and paste it in your own thread or signature.
[url=http://www.gaiaonline.com/gaia/redirect.php?r=http://www.gaiaonline.com/forum/the-gaia-exchange/almost-gaia-salvation-army-cheap-prices-for-new-users/t.39114415/][img]http://i1339.photobucket.com/albums/o713/erbodd/agsa-1_zps384ae225.jpg[/img][/url]
[url=http://www.gaiaonline.com/gaia/redirect.php?r=http://www.gaiaonline.com/forum/the-gaia-exchange/almost-gaia-salvation-army-cheap-prices-for-new-users/t.39114415/][img]http://i1339.photobucket.com/albums/o713/erbodd/agsa-2_zps6b3cdd87.jpg[/img][/url]
[url=http://www.gaiaonline.com/gaia/redirect.php?r=http://www.gaiaonline.com/forum/the-gaia-exchange/almost-gaia-salvation-army-cheap-prices-for-new-users/t.39114415/][img]http://i78.photobucket.com/albums/j86/UsedRomance_CH/agsa-2_zps6b3cdd87-1.png[/img][/url]
~°o°~°o°~°o°~°o°~°o°~°o°~°o°~°o°~°o°~°o°~°o°~°o°~°o°~
NOTIFICATIONS ninja
You may ask to be added to a notification list so you'll always know when I update the shop
biggrin