Moonie1
(?)Community Member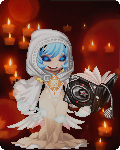 Posted: Sat, 01 Sep 2012 00:49:37 +0000
Captain Steve Rogers
♦ ▬ ♦ ▬ ♦ ▬ ♦ ▬ ♦ ▬ ♦ ▬ ♦ ▬ ♦▬ ♦ ▬ ♦▬ ♦ ▬ ♦
←
Ӎ

ɪ я ʀ σ ɾ

,

Ӎ

ɪ ʀ я σ ɾ

→
Name
: Steve Rogers
Age
: Around 110 give or take due to being frozen (Looks to be in his late Twenties still)
Birth date
: July 4, 1920
Sex
: Male
Gender
: Male
Sexual Orientation
: Straight…ish.
Height
: 6'3"
Estimated Weight
: 240 lbs
Hair Color
: Blond
Eye Color
: Blue
Skin Tone
: Fair
Other Noticeable physical traits
: Has a tattoo of ol' Glory on his arm that he got during his service days during the war.
♦ ▬ ♦ ▬ ♦ ▬ ♦ ▬ ♦ ▬ ♦ ▬ ♦ ▬ ♦▬ ♦ ▬ ♦▬ ♦ ▬ ♦
←
Ş
ҭ ӷ ʊ ҭ
ϓ
σ ʊ ӷ
Ş
ҭ ʊ ӻ ӻ
→
The Gift that Can't be Returned
: Super-Soldier; Peak human strength, speed, stamina, agility, reflexes, durability, healing, mental processes, senses, and very slow aging. Abilities include being a master martial artist, shield fighter, a tactician and strategist, military operator, expert marksman, fluent in multiple language, expert vehicular driver and acrobat. He has a very strong will, and is a professional sketch artist.
Strengths
: As strong and as fast as the world's best athlete, he's also very talented in hand-to-hand combat, tactical maneuvers, and other tactics. Mild healing factor.
Weaknesses
: He's still human, so can be shot and killed. Healing still takes a few days if mild and longer for more grievous wounds.
Source
: Super-Solder Serum via Project Reborn.
♦ ▬ ♦ ▬ ♦ ▬ ♦ ▬ ♦ ▬ ♦ ▬ ♦ ▬ ♦▬ ♦ ▬ ♦▬ ♦ ▬ ♦
←
ʛ
ɪ ѵ ε
ɪ
ҭ
ϓ
σ ʊ ӷ
ᾋ
ɭ ɭ
→
Likes
: Drawing, sparring, his bike, teaching, movies, microwave popcorn, apple pie < 3
Dislikes
: Bullies, not having his shield, thieves, people encroaching on someone's freedom, very cold days, scratches on his motorcycle.
Affiliated With
: Avengers
Family
: Sharon Rogers, Alex Rogers
Trained in
: Hand-to-hand, marksmanship, leadership, various languages, military tactics and strategies, acrobatics
Educated in
: Art
Occupation
: Art Teacher at a local Community College
History
: Born on July 4, 1920 to poor Irish immigrants. He was a frail youth, who's father died when he was young and his mother passing away when he was in his early teens. Left to fend for himself on the cruel streets of Hell's Kitchen, it was here that Steve met his life-long friend James "Bucky" Barnes after the boy saved him from being beaten up. Their friendship blossomed after that and they became near inseperatable. He attended at least one year of art school, though when he saw what was happening over in Europe with the Nazis; Steve tried to enlist in the army, though due to his frail, sickly body, he was rejected from normal service. However, he manages to convince them to take him on in a secret experiment called Operation Rebirth, where he was injected with the Super-Soldier Serum, thus creating Captain America. Several months after his "rebirth" he was given his first assignment and finally sent overseas to help with the fight.
As the war ran on, Steven faced fascist Germans and imperialist Japanese, but around April 18, 1945, he tried to capture a fast moving train that contained one of Hydra's top scientist. It was during this mission that Bucky fell from train into a deep valley, supposedly dying from the fall (though later he'd come back as the Winter Soldier). Later, when Steve stormed the last base of HYDRA's and followed the Red Skull as he tried to escape; Steve was forced to land the plane he was into the water to prevent the bombs it was carrying to explode in the US. Steve was lost to the waters and it was here he lay frozen for years. Decades later, he was thawed out and saved by the Avengers, becoming one of the head leaders.
Now:
As the years passed and Steve decided to settle down, he eventually married Sharon Carter and they eventually had a child together. Steve became a slight worried hen over the boy when the child turned out to suffer many of the same frailness he did when he was a child, though with modern medicine and the fact he wasn't living on scraps, Steve at least never had to worry about his child suddenly dying like his mother no doubt had to worry about when he was young. Still, he worried about his child, though always figured he could give his child the life without having to worry about fighting. He never planned for his son to take up his mantle.
In fact, he figured he'd always be an avenger, though with death of his best friend Tony and other events over the years, Steve eventually retired, taking up teaching art instead. However, when his son decided that he was going to steal the Iron Man designs (making it clear he did not approve of stealing a dead-man's possessions. Not to mention the paranoia that came with it that his son managed to break into the armour vault, who else could do it?) And then his shields, he keeps trying to get his son to step down as the Armoured Dream. He does not support his son's superhero career as much as his son would like to believe.
Donating a Face: Chris Evans